Chinle wins 3 on way to winning Coca Cola Classic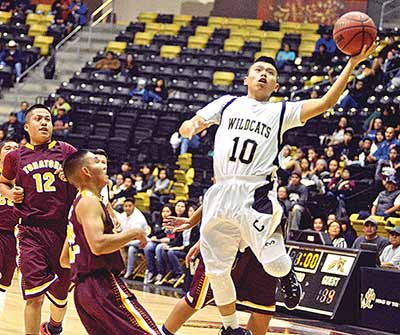 CHINLE
The Chinle Wildcats breezed through the Coca Cola Classic, amassing three victories en route to earning the championship at the Wildcat Den.
The Wildcats trounced the Vista Grande Spartans, a Division II school from Casa Grande, 69-58, for the tournament title.
"Winning the tournament championship is great," said Chinle first-year head coach Brandon Tso. "The guys played outstanding throughout the tournament, the three games they played."
In the opening round, Chinle stopped the Tohatchi Cougars, 76-46.
"The guys were focused," Tso said. "The guys shot well in the first half. The defense forced turnovers and the guys converted."