Wingate boys take down Zuni for third place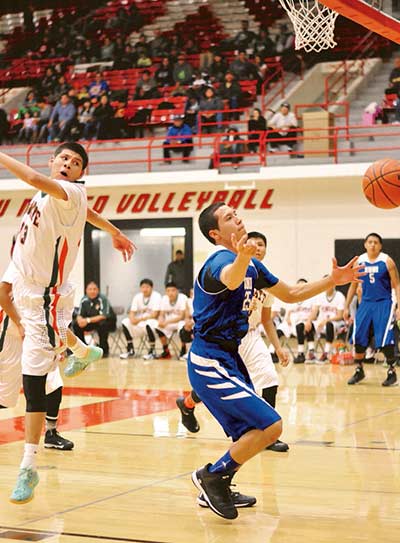 ALBQUERQUE
The Wingate Bears withstood a barrage of late threes against the Zuni Thunderbirds in the third place game of the Purpose Bracket at the 4th annual Striking Eagle Basketball Invitational on Saturday night.
Zuni hit three treys in the games' final two and half minutes but the T-Birds came up short as Wingate came ahead with a much needed 60-56 win played before a small crowd at Johnson Center on the University of New Mexico campus in Albuquerque.
The Bears had four players in double figures with junior post Logan Shaulis and sophomore forward Kennelle Jones finish with 14 points each while Kyle Begay and Brandon Belone added 13 apiece.
Shaulis was later named to the all-tournament team.
"We're struggling right now but I think we're heading in the right direction," Wingate coach Al Martinez said. "We're 3-6 right now but we got some upcoming games that we can build on. I think we're going to be close to .500 when the district season starts and that is where we want to be."
According to Martinez, the Bears instituted a new defensive 2-2-1 press and for the most part it was effective.
"We tried to put in something new today and we're pretty happy about that," he said. "All in all I think we're making strides."