Top martial arts instructor hails from Gallup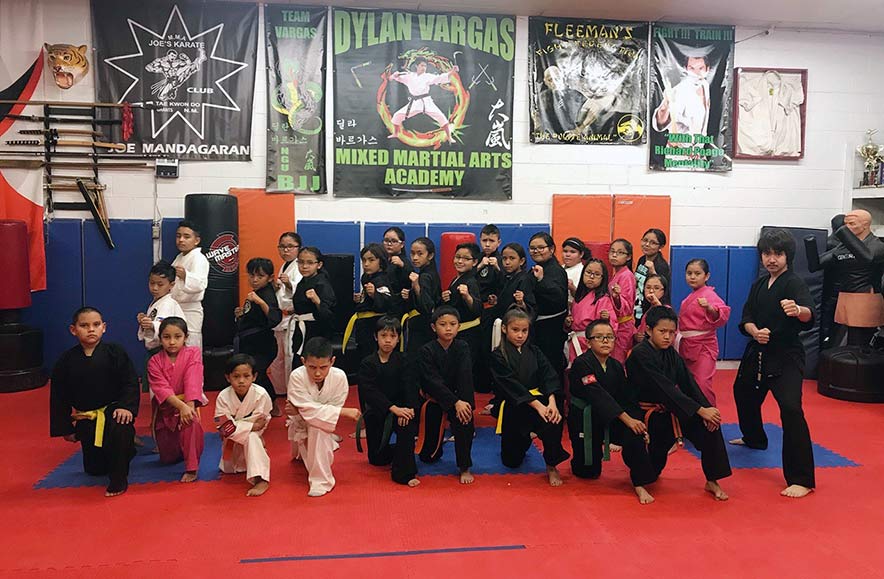 By Michael Peretti
Special to the Navajo Times
GALLUP
There is a new top team and instructor in the United States Association of Martial Arts this year — and they're from Gallup.
Dylan Vargas and his school, the Dylan Vargas Mixed Martial Arts Academy, are the top school and instructor in the nation, and they finished well ahead of their nearest competitors, with last week's contests wrapping up competition for the year.
The final two meets were held in Pennsylvania and Alamogordo, New Mexico last weekend, and Vargas and his school finished well ahead of their competition.
As an instructor, Vargas leads the nation with 6,977 points, with second place currently being held by Eli Guzman, with 5514 points.
As for the school, Vargas leads the nation with 6977 points, with second place being Shorei Ryu Karate out of Rio Rancho, with 5584 points.
Guzman, who has his school in Las Cruces, New Mexico, was the defending national champion for the past four years for both instructor and school.
Vargas' school features over 90 students from different cultures and races, and they received a special honor at a recent competition when his Navajo students were allowed to walk into the competition under the Navajo Nation flag during the ceremony recognizing the different countries participating.
Vargas' students went to the United States Association of Martial Artist World Championships in Riverside, California, and they realized that all the students from Vargas' school at this world championships were Native Americans, so Vargas asked the president of the organization if, during the flag ceremony, they could carry the Navajo Nation flag.
The president of the event approved it, allowing the Navajo Nation flag to be represented along with Canada, Mexico, India, Spain, USA, Russia and others.
Vargas, who is not Native American, walked under the United States flag.
Vargas teaches traditional Tae Kwon Do, both Moo Duk Kwon and Tang Soo Do, Olympic style Taekwondo, Brazilian jiujitsu, and mixed martial arts, as well as nine different weapons and extreme Taekwondo.
He holds classes Monday through Saturday, three times a day with different age groups.
He has 15 students who have won multiple world championships under him in the United States Association of Martial Artist and International Martial Arts Council.
To date, he has 1,106 trophies and awards, 74 grand championships, 96 World championships, and is inducted in the Alliance Martial Arts Association USA Hall of Fame.
Vargas will be inducted into the IMAC Hall of Fame on Jan. 18, 2020 in Las Vegas, Nevada.
He made the 2020 U.S.A.M.A National team and will be competing in September 2020 in Indianapolis, Indiana, at the PKC Nationals.
Vargas has began training in Martial Arts since he was 3 years old and has been training for 15 years. He is a fourth degree black belt in Tae-Kwon-Do Moo Duk Kwon, a third degree black belt in Tae-Kwon-do Tang Soo Do, a blue belt in Brazilian Jiu Jitsu, and is now studying Shotokan & American Chinese Kenpo.
He trained for two years with five-time world boxing champion Johnny Tapia.
---