Gallup sweeps Newcomb in season opener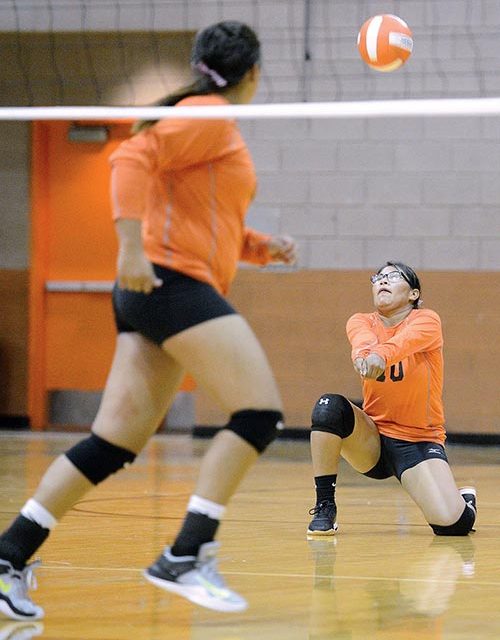 GALLUP
The Gallup volleyball team turned in a solid performance on Tuesday night as the Bengals opened the 2017 campaign with 3-0 victory over the Newcomb Lady Skyhawks.
The Bengals swept Newcomb 25-14, 25-16, 25-12 at Gallup High School.
"I think they did very well," Gallup coach LaRena Morris said. "We've been practicing a lot with our offense and I told the girls they needed to run some offense tonight and not settle for the regular outside and middle hits."
As a team, Gallup put down 26 kills with Felicia Begay, Megan Watchman and Ericka Begay combining for 16 of those winners.
"We ran a lot of our plays tonight and I am very proud of that," Morris said.
Felicia Begay led the Bengals attack with six kills while Ericka Begay and Watchman added five.
In addition to being more physical at the net, the Bengals were also aggressive at the service line, putting across 19 service aces. In that department, Watchman served up seven of those winners, including five during a 7-0 run as Gallup ran its lead to 20-10 in the opening set.
"We've been really working with our serving," Morris said. "I think that's the easiest points we can get and I stressed that to the girls. Our pressure serve is like easy points for us."
---