WR ends clean sweep record, but Lady Warriors win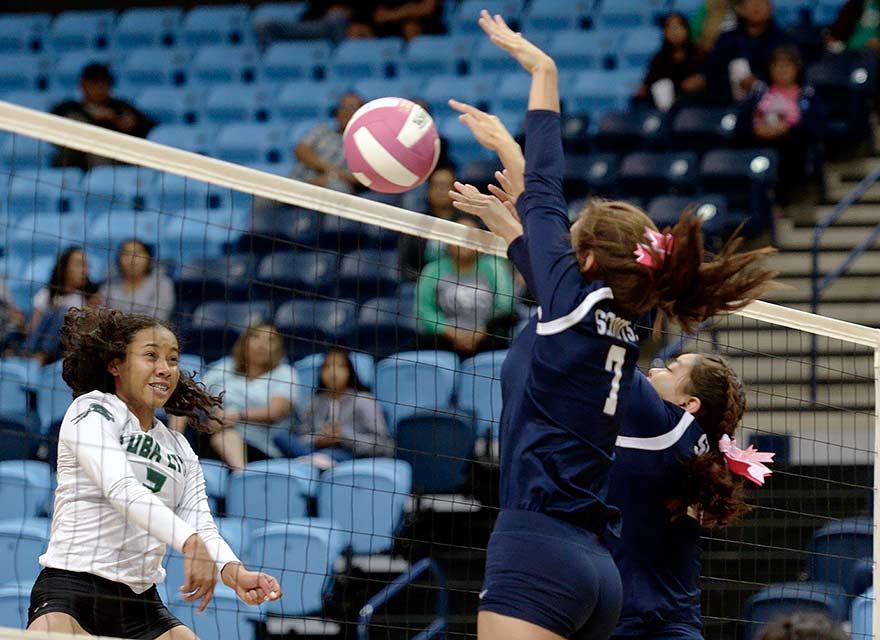 FORT DEFIANCE
For a good part of the season the Tuba City volleyball team has played like the top seed of the 3A North Conference.
Through five matches, the Lady Warriors had swept every conference opponent.
That string of clean sweeps was broken last Saturday afternoon as the Window Rock Lady Scouts pushed Tuba City to four sets in the opening match of their doubleheader.
The Warriors pulled out a 21-25, 25-10, 25-17 and 29-27 win.
"It was pretty interesting," Tuba City coach Harlan Barlow said. "I don't expect these girls to win 3-0 every time, but I like for them to face challenges and face adversity."
After a couple of slow starts in the nightcap, Tuba City put down the hammer and swept the Scouts 25-15, 25-12, 25-18.
"I believe our training came into play," Barlow said of the difference between both matches.
"Window Rock did what they could in that first match, which was good," Barlow said. "But in that second match we were able to put them away in three."
With the sweep, Tuba City finished with 36 kills and ran its record 21-4 overall and 7-0 in conference play.
"We haven't lost a game in our region but we still have work to do," he said. "We haven't won anything yet so we can't get complacent and we can't be too confident."
Window Rock coach Amelia Holtsoi said her team came out competitive in that opening match. And for the most part she said her team stayed pretty composed but at some critical moments they fell out of system.
"We were ready for that first match," Holtsoi said. "We were prepared, we were hyped up but we just came up short. We made some simple errors and that changed the momentum."
In the nightcap, Window Rock opened the first set with a 5-0 advantage after Halia Shirley tossed in a service ace. During that rally Window Rock kept the ball in play as the Warriors committed four early errors.
After trading side outs, Tuba City came roaring back behind an 8-2 run. The Warriors put down three kills, including one by middle hitter Jayda Chee that earned them a 9-8 edge.
On the ensuing point, the Scouts tied the game on a net error by Tuba City but the visiting team put together a potent hitting attack to open up a 19-12 cushion. Six different players played a role in that barrage, which included a pair of kills by outside hitter Mikeya Sheppard.
---