'Sacred Native' writes new page of Indigenous fashion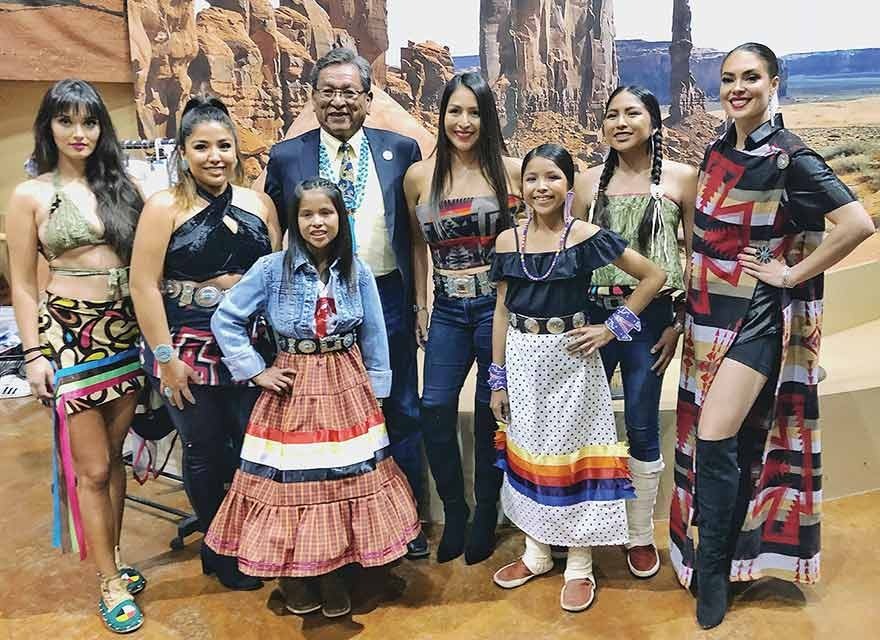 By Kyla Rivas
Special to the Times
TUBA CITY
The Sacred Native Fashion Show celebrated its 10th anniversary at the Explore Navajo Museum during the Western Navajo Fair.
In perfect weather with a celebrity-filled guest list and over 400 other people attending, the event was a success and a new page of fashion history was written.
Troi Whitethorne, producer and artist, has coordinated the show since 2008 as an attraction during the fair.
Nobody could have predicted how the small show would cause a re-imagining of cultural representation.
Over the years the Tuba City fashion show has gained a reputation for launching new designers and inspiring seamstresses to become couture designers overnight.
This year's fashion show hosted world-renowned designer Belinda Daychief Bullshoe of the Blackfeet/Blood Tribe of Montana. Bullshoe has been to New York, Paris, Malaysia and recently "Fashion Speaks" in honor of missing and murdered Indigenous women.
---