Diné girl finds her niche in wrestling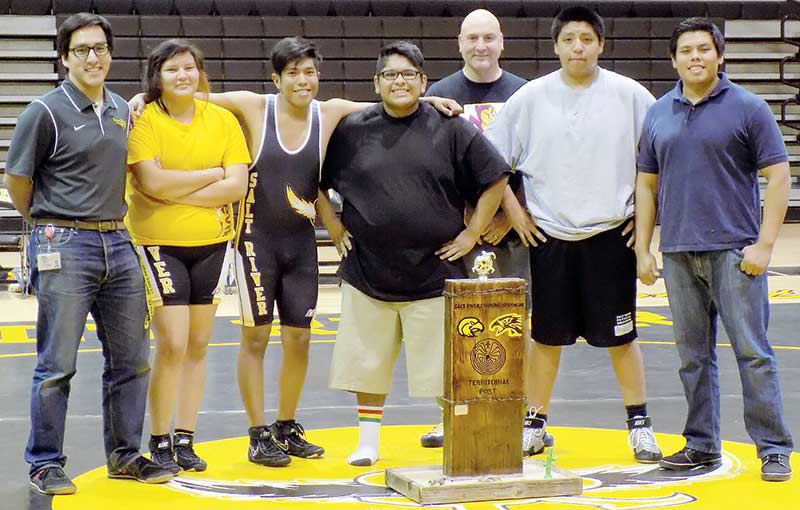 FRUITLAND. N.M.
For most of her life, Orlanthia Chase has been the shy, quiet type.
Now at 17 years old, she still is – but she's the shy, quiet type that can wrestle.
Chase, who is originally from Tuba City, discovered wrestling about two years ago and has used it to bring her out of her shell.
"(It's given me) mostly strength and going out of my comfort zone; to do something different," she said.
Chase picked up the sport as a junior in high school when she transferred from Grey Hills Academy to Salt River High School. And after only two seasons, she will wrestle for the Ottawa University women's wrestling team in Ottawa, Kan.
Chase was inspired to wrestle after watching her older sister Alondra Chase wrestler at Grey Hills Academy and later Salt River High School.
"She took me to practice one day at Salt River High School and she wanted me to try it out to see if I would like it or not," Chase said. "I liked that she was there with me for every practice, all the time and pushing me to do more."
Salt River High School head wrestling coach Na Humma, who has coached the wrestling team for the last six years, said Chase had lot of influence from her older sister.
He said Chase had a hard time getting used to all aspects of the sport but it soon grew on her.
"At the beginning she was very strong like her sister… She had that going for her right away. She was kind of awkward as a wrestler… She was kind of afraid of contact and getting hurt," he said. "Then she started having some success."
---