Pipeline project continues to grow by the mile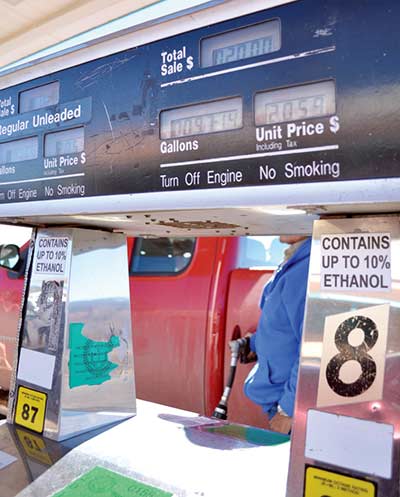 WINDOW ROCK
Even with the crude oil market dropping to $48 per barrel, proponents of the proposed 130-mile Pinion Pipeline Project say it will benefit the Four Corners region for years to come.
The project, according to the Bureau of Land Management's Farmington Field Office, is estimated to bring 15,000 barrels of oil per day from the Gallup-Mancos Shale in Lybrook, N.M. to market via the Burlington Northern Santa Fe Railway.
The approval of the project depends on whether the right-of-way is granted from stakeholders, including the Navajo Nation, for Saddle Butte San Juan Midstream LLC to build the pipeline, which would cross over BLM, state and tribal lands.
Aside from the undisclosed economic boost of the project, there is also the environmental protection of the land, water and other resources. With the construction of the pipeline, locals would see a decrease in heavy traffic of diesel trucks, dust and a lower incidence of toxic spills, said Casey Nikoloric, spokeswoman for Saddle Butte San Juan Midstream, LLC.
The pipeline, which would be constructed by Saddle Butte will address the concerns of the public and grassroots organizations that the company heard at its first public meeting it held with the BLM last month, added Nikoloric.