50 Years Ago: A small grant that would change life here forever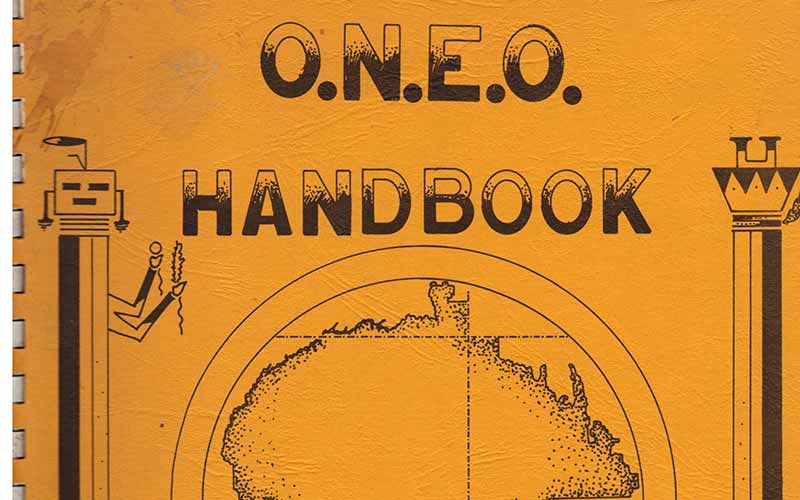 It was a small story on page one of the March 11, 1965 issue of the Navajo Times.
The article was about a grant given to the tribe for $920,000 – a fairly hefty amount in those days – but what no one knew at that time how that grant would change the lives of almost every person on the Navajo Reservation.
It must have been a lot because its effect is still being felt today, as it has become a subject of controversy.
The grant was from the U.S. Office of Economic Opportunity and it was to be used to set up programs on the Navajo Reservation.
That would lead to the creation of the Navajo Office of Economic Opportunity and lead to the appointment of one Peter MacDonald to become its director.
And this would lead to his gathering of so much power that he would one day become, according to Mother Jones Magazine, "the most powerful Indian leader in America."
Up to this point, MacDonald was one of many tribal officials working in the Raymond Nakai administration.
He was getting power and was being looked upon as someone Nakai could trust to get the job done, which was good, since Nakai was asking him to takeover some important projects.
He was also getting his name and picture in the Navajo Times as well as in border town newspapers but he was, by no means, attracting a lot of attention either by the media or by the Navajo people.
In other words, there was no reason for anyone to clamor for him to become leader of the tribe and from talking to close associates of MacDonald's over the years, it appears that the man who brought MacDonald back from California to work with the tribe had no fears that he would one day become a political opponent.
But if Nakai made a mistake bringing MacDonald back to the reservation two years before, he made an even bigger mistake deciding eventually to put MacDonald in charge of ONEO.
That early grant was to be used for four main purposes:
1) To establish preschool classes "to prepare children for learning, an early form of Head Start;
2) To develop a manpower training center;
3) To look at the possibility of establishing a community college on the reservation;
4) And to create a recreation and physical fitness program.
All of these would become reality over the next few years and ONEO would grow in power until almost every family on the reservation would benefit in one way or another.
And as ONEO grew in power, its future director, Peter MacDonald, would also grow in power.
Back in the 1980s, as MacDonald's power grew, there would be a lot of debate over what would have been MacDonald's fate if he hadn't been given such a seat of power within the tribe, one that he would use to create the biggest political machine on the reservation.
Most of his supporters felt that he was destined one day to be a leader of the tribe even if ONEO had not been created but it may have taken him longer and Nakai could have made it harder for him by putting him in a position where he had little or no power.
In other news that would have a profound effect on a lot of members of the tribe was a decision by the tribal government to spend $2.6 million of tribal funds to build police and court buildings throughout the Navajo Reservation.
These are the buildings that are now being replaced by newer buildings but some, like the police and court building in Window Rock, are still being used and will continue to be used for some years to come.
That building would cost $775,000.
New police and court buildings would be underway in Tuba City, Chinle, Navajo Springs, Lupton, Shiprock and Tohatchi.
Nakai, in announcing the buildings, said the members of the tribal council knew that such a move needed to be made to get the police and court system "out of the dark ages" and end a situation where the courts and police departments had to operate out of substandard facilities.
Pat Nelson, the acting police chief, had been trying in the few months he had been there already, to bring modern police operations to his department.
To accomplish this, he created the first fingerprinting unit on the reservation and made it mandatory that everyone who was arrested and put in jail have their fingerprints taken and placed in a file kept in central records.
He also got the funding to give each officer a two-way radio so they could communicate with headquarters or their district office from almost every placed on the reservation.
This, he said, was his top priority because too often a tribal police officer had to go into some of the remote places on the reservation without any backup and the nearest other police unit may have been 50 or more miles away.
Another thing that was being built with the police money was a police academy, which would be built behind the Window Rock court and police building.
It would have space for a dormitory, a classroom and even a kitchen.
Nelson said it would provide training for up to 50 officers at a time.
In connection with the academy, the tribe planned to build a firing range in the basement and a jail for the Fort Defiance Police District.
(Editor's note: This weekly piece by Bill Donovan highlights articles and news items from 50 years ago that made headlines in the Navajo Times.)
---