50 Years Ago: The modern era of Navajo politics begins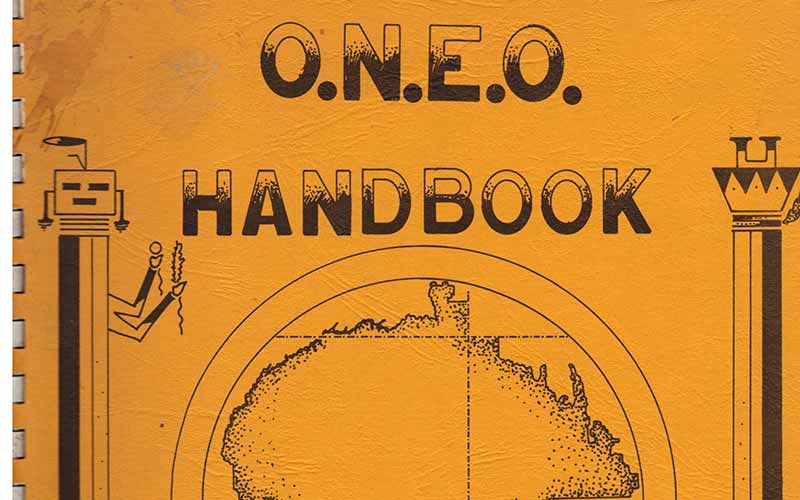 If you want to put a date on when modern Navajo politics began, a good date would be April 15, 1965.
That was the date that Navajo Tribal Chairman Raymond Nakai selected Peter MacDonald to be executive director for the Office of Navajo Economic Opportunity.
Just think about that for a second and ponder the question of where would MacDonald be today if Nakai had selected someone else to head the new social service agency on the reservation.
MacDonald at that time was director of Management, Methods and Procedures for the tribe, a position that got his picture in the paper a lot but not one that would stir up any kind of political furor. In fact, if you took a poll of every adult Navajo who lived on the reservation who did not work for the tribal government in Window Rock, you would have a hard time finding enough members of the tribe who knew what MacDonald did in the tribal government.
Yes, he seemed to have some power and he seemed to have the respect of Nakai. He also seemed to be given assignments from Nakai that gave him some type of responsibility in helping create jobs on the reservation but exactly what he did to do this and how successful he was at doing it was anyone's guess.
Nakai wasn't the type of tribal leader who went out of his way to give credit to other people in his administration when something important happened so MacDonald, given the view of tribal officials in those days, was probably seen as doing Nakai's bidding.
Which is probably what Nakai wanted. After all, why would he want to give someone an opportunity to take away his thunder, especially when he was in the midst of an epic battle to try and take away the power of the Old Guard in the Navajo Tribal Council.
So Nakai probably thought that assigning MacDonald to the ONEO position was a safe one since his job was to "reduce and ultimately eliminate the causes of poverty on the reservation," according to the announcement of MacDonald's appointment in the Navajo Times in early May of 1965.
Nakai at the time said it was fitting that MacDonald be given the director position because it was through his efforts that the tribe received a $920,400 grant from the federal government and it was MacDonald who "prepared and submitted the initial projects" that the federal government decided to fund.
MacDonald, in accepting the position, probably didn't realize at the time that Nakai gave him the one position in the tribal government that would give him the opportunity to gather the support he needed to one day replace Nakai as tribal chairman.
So the question again is whether MacDonald would have been able to gather the support he needed in five years to become chairman if he had not been given a position that made him so visible to so many Navajos at a time when the news media was still in its infancy.
After all, Nakai was able to gain a following, not because of his ability to run tribal programs, but because of his visibility as a radio announcer in Flagstaff, which gave him the power to speak out against what he thought was corruption and incompetence within the tribal government.
Without that position, Nakai would have not been able to rally the support he needed to unseat Paul Jones back in 1962.
Chet Macrorie, the former managing editor of the Navajo Times who would again run the paper when MacDonald took over as chairman in 1971, often said he didn't think that there was anything that could have kept MacDonald from getting the support he needed to become the leader of the tribe.
"He was always talking to people and learning how the system worked," Macrorie would say in the 1970s. Macrorie added that MacDonald was the type of person who just gathered followers and the ONEO job was the perfect place for him to start.
MacDonald was young, gook looking and fluent in both Navajo and English. In fact, Navajos in those days said they had never heard anyone speak with such authority in Navajo as MacDonald did and just listening him talk made people want to follow him.
The only person today who could probably generate that kind of support seems to be Chris Deschene and if he was half as fluent in Navajo as MacDonald was, he would probably be head of the tribe as MacDonald celebrated the 50th anniversary of his appointment to ONEO.
But other than the ability to speak Navajo, the big difference between MacDonald and Deschene is that by the time MacDonald ran for the tribal chairmanship in 1970, he had the experience and the credentials to show that he could get the job done. If MacDonald had run four years before, he would probably have lost because he still had not cemented his support in a way he would four years later.
As for the argument that modern politics and government began under MacDonald, remember that until MacDonald came in the Bureau of Indian Affairs had a lot of control over what happened within the tribal government.
The BIA had to approve most resolutions by the tribal council and any expenditures of tribal money had to go through the BIA as well.
MacDonald fought this practice and eventually at the end of his first term, the BIA started turning over more and more authority to the tribal government.
In the article announcing his appointment, the Times had not one but three high-ranking tribal and federal officials say he was "qualified" for the position.
"MacDonald is definitely qualified for this position," said Nakai, "with his experience, education and background. He has shown over the past two years he is capable of implementing programs regardless of how difficult they may seem.
"He seems to go about this in a most effective way, thereby proving himself to be a man with outstanding capabilities. He gets along with people, both on and off the reservation."
Nakai said he was unhappy that MacDonald would no longer be available to accept assignments from his office to spearhead various efforts.
"Rarely does a man come across an individual with such high caliber as Mr. MacDonald," he said. "I wish him the best of luck in the new position and my heartfelt congratulations."
---