A fascination with comics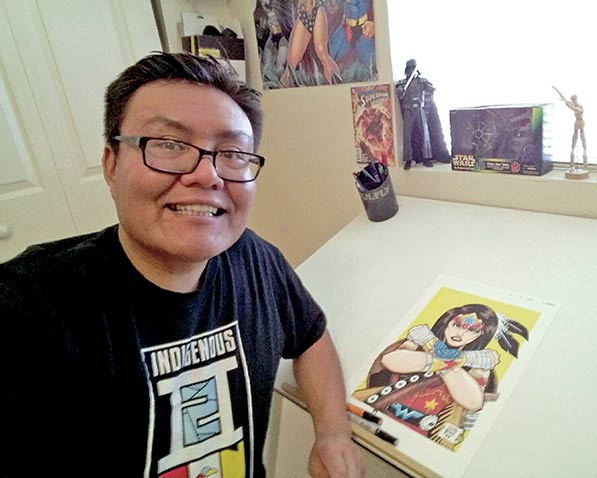 Low Mountain man sprinkles Diné in fantasy worlds
MISSOULA, Mont.
He was 7 years old when his grandmother bought him his first comic book from a store in Keams Canyon, Arizona. Casey Mike, 37, said he remembers it was a hot sunny day when he held his first issue of the "Savage Sword of Conan."
There was no turning back. Mike was hooked on comic books and longed to be a part of that world. He imitated the dark bold lines that formed his favorite superheros and experimented with colors to bring them to life in his art.
Mike grew up fascinated by the fantasy worlds his comic books created. "When it gets a hold of you, it never lets go," Mike said. He's channeled that love for comic books and art into his own brand which he calls Low Mountain Kingdom Studios or, as it's better known, LMK Studios.
Mike grew up in Low Mountain, Arizona, and even though he has to make a trip to Phoenix once in a while for art supplies, he hopes to grow his art in his hometown. "I've always loved the rez life," Mike said. "I'm very proud of where I'm from." His art doesn't consist of traditional Navajo imagery that most artists gravitate toward.
The Navajo baskets and the mesas aren't his style. "I'm not that type of artist," he said. "I can't draw like that." Mike said he admires the traditional imagery but his heart is in comic books.
---