Activators, Pathbreakers and Provocateurs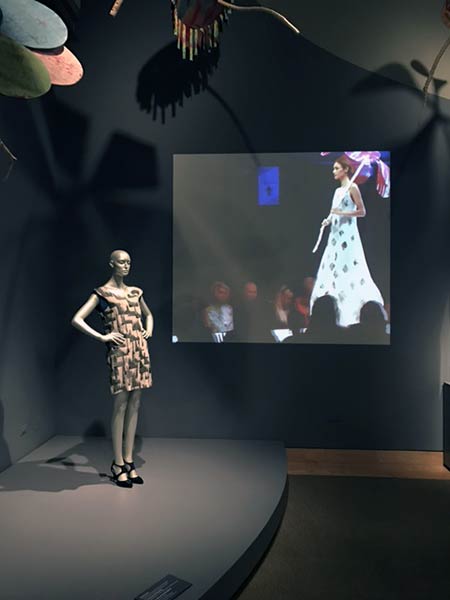 Native fashion swirls onto the scene at NMAI
MANHATTAN
A year after launching his T-shirt "Native Americans Discovered Columbus" via his OXDX brand, Jared Yazzie's creations took him to New York City as a fashion designer.
The 31-year-old from Holbrook, Arizona, is among several fashion designers and artists featured in "Native Fashion Now," an exhibit at the Smithsonian's National Museum of the American Indian in downtown Manhattan. Curated by the Karen Kramer, of the Native American and Oceanic Art and Culture exhibit at the Peabody Essex Museum, the exhibit is open to the public until Sept. 4.
"It's definitely a term that I had to get used to," Yazzie said about being dubbed a fashion designer, since he views himself more as a graphic designer or T-shirt artist. And the fact that he does not like "to speak myself up too much," he said.
Whether he becomes comfortable with the label of fashion designer or not, the reality is that Yazzie is considered a rising star in the contemporary Native fashion scene.
At the exhibit, Yazzie is grouped with the collection of designers known as "Activators," who merges streetwear with personal style and activism. The other three categories in the exhibit are "Revisitors," who refresh, renew and expand on tradition; "Pathbreakers," who have broken ground with their new visions of Native fashion; and "Provocateurs," who expand on the boundaries of what fashion can be.
"Native fashion is so much studying and storytelling," Yazzie said. "That makes it so strong."
---