Ceremonial opening is Gallup true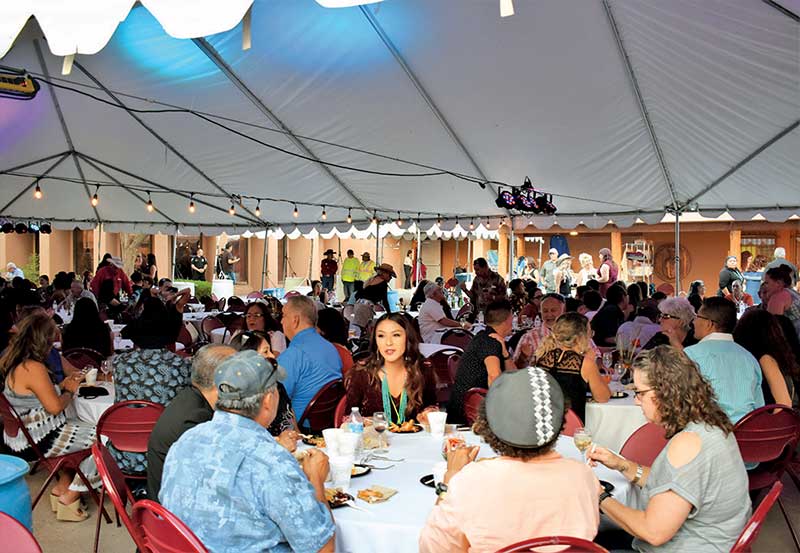 GALLUP
There were as many reasons to attend the Gallup Inter-Tribal Indian Ceremonial's opening night Wednesday as there were attendees, which is to say a couple hundred.
Julian Chavez, a silversmith, was biding his time in the plaza at Red Rock Park with some wine and hors d'oeuvres before wandering into the gallery to see if he won anything this year, while his pretty wife Samantha was enjoying showing off the pieces her husband had made just for her.
Retired geologist Brad Nesemeier was loving sitting in the midst of all that gorgeous Entrada Sandstone on a perfect summer's evening, while his friend Mike Foley was savoring a glass of wine and looking forward to going inside to peruse the art.
For Chrisalda Hernandez, who works for the Ceremonial, it was a welcome chance to sit back and enjoy the fruits of her labor after "two crazy weeks" of preparation.
---