'All I can feel is home': Diné, Pueblos celebrate unity at Bears Ears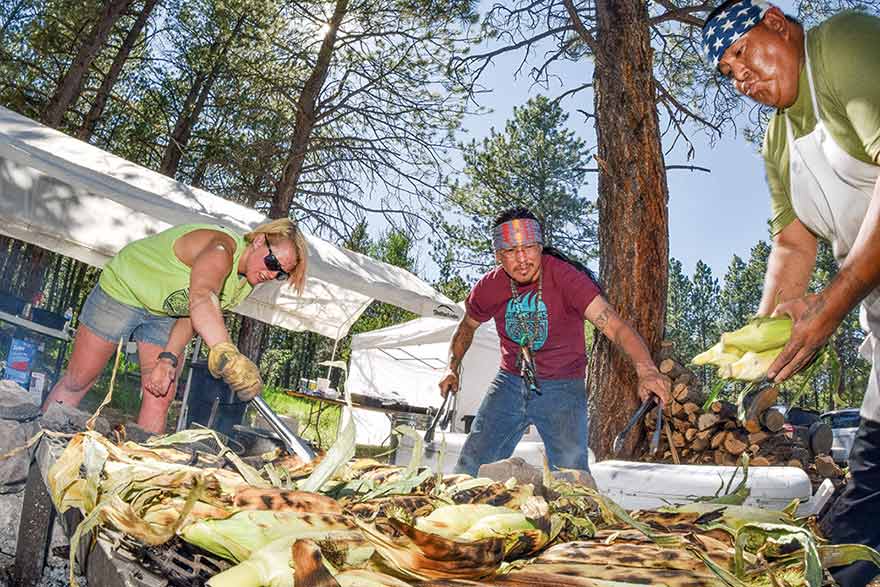 By Krista Allen
Special to the Times
KIGALIA GUARD STATION, Utah
Sheryl Romero wept as she looked around at the trees in the Manti-La Sal National Forest, not far from Bears Ears National Monument.
"This looks like our mountains," Romero said, as she let the atmosphere absorb her. "It's healing – this is a healing space not only for me personally, but for us (Pueblo people). It's amazing. All I can feel is home." Romero is the community coordinator and deals with marketing at Red Willow Farm in Taos Pueblo.
During the 5th annual Bears Ears Summer Gathering two weeks ago, Romero gave a presentation about conserving and cultivating heirloom seeds that are closely linked to her people, Naasht'ézhí history, identity and health. On the other hand, she couldn't feel more at home here where her ancestors lived before deciding to move southeast.
---