Family of late Chinle police officer say he wanted to be at USNS Navajo christening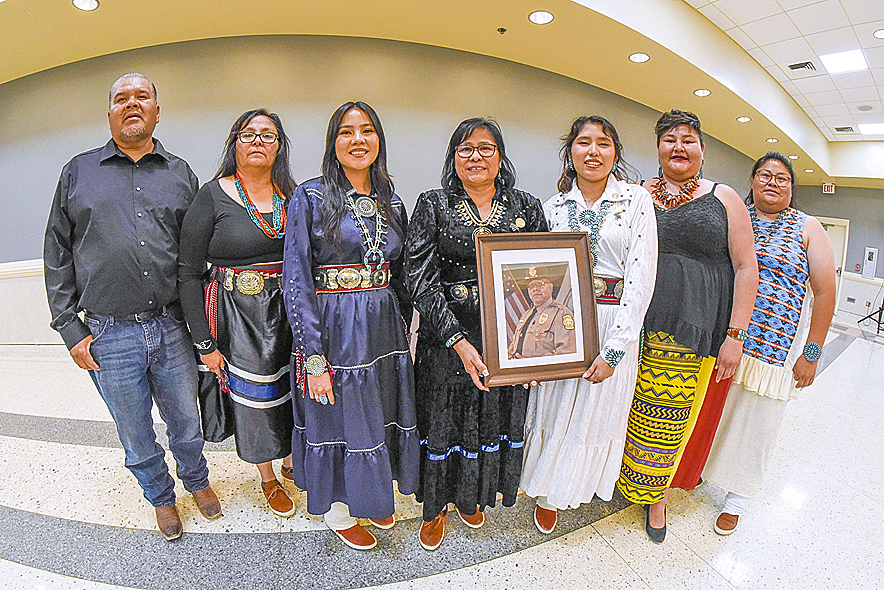 HOUMA, La. – He would have already planned to travel here for the USNS Navajo christening months ago.
The late senior Navajo Police Officer Michael E. Lee would have wanted to drive from Chinle to Houma to sightsee and see USNS Navajo sponsor Jocelyn Billy-Upshaw christen the USNS Navajo, the T-ATS 6.
"I know what he would have been like," said Virginia Lee, Michael's widow. "We were like, 'We should get on the plane.' 'No!' So, we drove."
Virginia Lee, her daughter, Mikhail Lee, and their family traveled nearly 18 hours from Northern and Central Navajo to attend the christening ceremony. They took with them a portrait of Michael in his police uniform.
Michael died of COVID-19 on June 18, 2020. He had served with the Navajo Division of Public Safety for 30 years and was assigned to the Chinle Police District.
Read the full story in the Aug. 31 edition of the Navajo Times.
---