Safety first!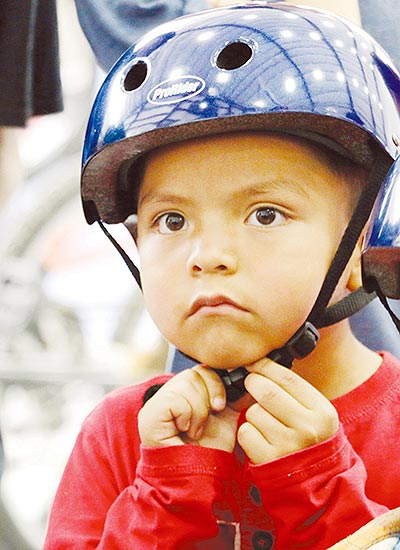 Dilkon Youth Services prepares youth for upcoming bike ride
DILKON, Ariz.
With spring officially here, it's about that time to bring out those summer activities. Among those is bike riding.
To prepare newcomers for the 2015 Siih Hasin Bike Ride, a 223-mile trek beginning at Twin Arrows, Ariz. and ending in Window Rock, officials from the Dilkon Youth Services sponsored a "Bike Rodeo," which featured information on bike safety and maintenance.
Claudia Jackson, project specialist for Dilkon Youth Services, said she has noticed recently more of an interest coming from the youth.
"We noticed that the kids wanted to participate," Jackson said, recalling in past years how majority of riders have been adults.
She added that many young people didn't know what it was like to be a part of a bike ride, nor about the safety of bike riding.
---