Ranking at GON: 40th annual Gatherings creates 'street cred' among dancers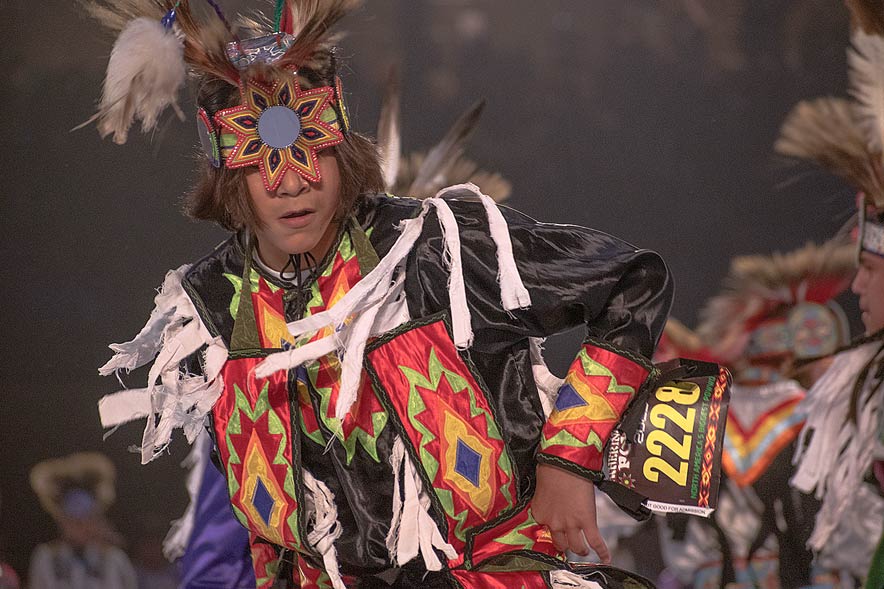 ALBUQUERQUE
Powwow dancers across the country travel to the Gathering of Nations every year and take home the champion title.
Albuquerque, Bee'eldííldahsinil, hosts the largest powwow in North America, where each category of dancers goes home with a prize and gets to say, "I ranked at Gatherings."
For a family traveling from Oklahoma, getting to place at the powwow is like having "street cred."
'Buckskin' (sub)
Chalene Toehay-Tartsah, Kiowa and Osage, and her family have been dancing since they could walk.
"I started dancing as soon as I learned to walk," Toehay-Tartsah said. "I was dressed and able to go. You start off in tiny-tots, and then you go up from there.
"My daughter is the same way," she said. "As soon as she could, we put a buckskin on her, and we brought her out."
Before Toehay-Tartsah and her family could compete, they had to be initiated – brought into the powwow circle – by women in the family who play a unique and important role.
When Toehay-Tartsah's daughter was initiated, she asked her sisters to walk her out and introduce her to the Southern-Style Buckskin dances.
After being introduced into the circle, Toehay-Tartsah said it signifies that new dancers are ready to be in the arena and potentially win prizes.
"It's almost like playing a game; you're getting ready to step out on a basketball court," Toehay-Tartsah said. "You have to mentally prepare yourself, like what kind of song am I going to get? Is my body going to react to it? You don't want your knees to give out."
When Toehay-Tartsah competes, she reminds herself to keep a good posture and always prepare her body before.
Read the full story in the May 4 edition of the Navajo Times.
---