'Drunktown's Finest' returns to Gallup for extended shows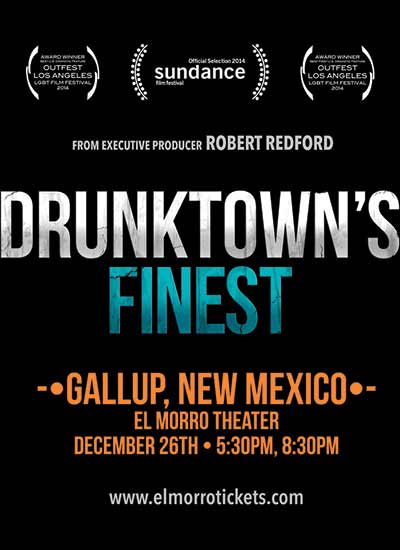 WINDOW ROCK
The film "Drunktown's Finest" has been sweeping the nation and most recently with premieres in Flagstaff and Phoenix.
Now the film is headed to the hometown of director Sydney Freeland for a premiere at the El Morro Theater in Gallup.
"It feels great. I'm looking forward to it," Freeland said.
She and her crew have been working to get the film into theaters and the Gallup premiere means a lot to them.
"Drunktown's Finest" will premiere in Gallup on Dec. 26. The film will be shown twice at 5:30 p.m. and 8:30 p.m.
It will then be shown daily at 4 p.m., 7 p.m. and 10 p.m. until Jan. 4.
"I hope people enjoy the show," Freeland said.