Fringe queen: Cowgirl-turned-designer fashions jewelry for western wear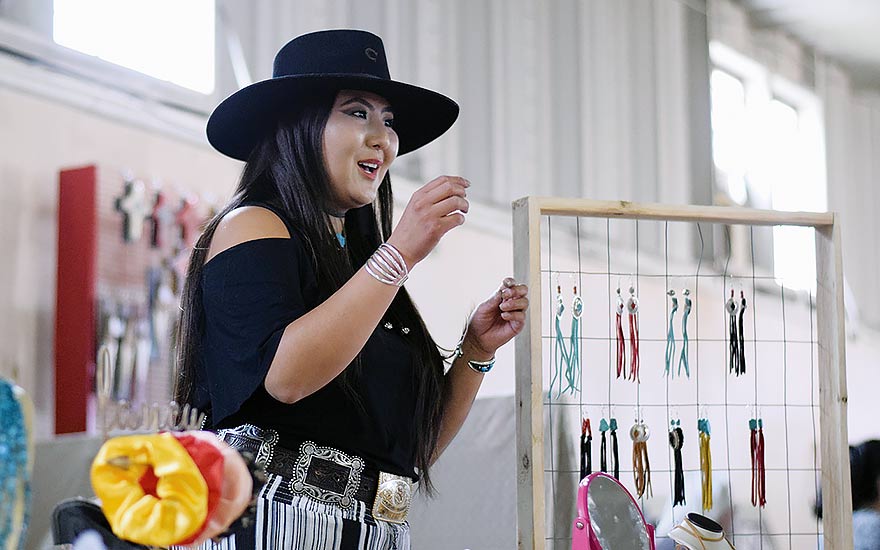 WINDOW ROCK
Brittany Becenti, 27, has been a part of the rodeo scene for a very long time. She was a rodeo competitor and also held a rodeo queen title.
This is why western fashion has always been part of her life.
"I like to think of myself as a fringe queen," Becenti said with a laugh. "So, I decided to make something that I like."
Becenti collaborated with her mother, who is also a former rodeo queen, to create the unique necklaces that she sells today.
"While we were shopping one day, I came across the stones and we figured out a way to make chokers out of them," she said.
The necklaces can be worn as either a choker or a bolo tie.
"My bolo ties, it's a one-size-fits-all," Becenti said. "Like different types of people can wear it and they can wear it however they like and customize it."
---