'Makeup is my knack': After injury ended her athletic career, this Diné never looked back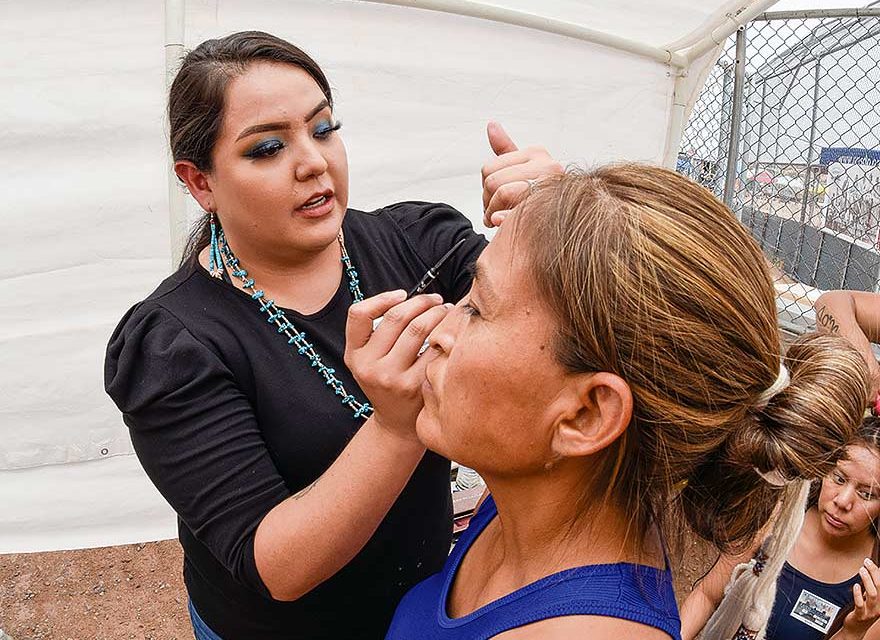 KAYENTA
Chasity Gleason looked over the model's face at the fashion show during the 2nd Annual Kayenta Arts Festival.
"If there is anything that I put on you that is uncomfortable in any way, let me know," said Gleason as she gently brushed the model's eyes with eye shadow.
Gleason, from Gallup, is a certified MAC Cosmetic makeup artist and in this business being able to place makeup on as many models as they can as quickly as possible, and proficiently, is a talent. Gleason can make over eight models or more in less than two hours.
When trying out for another Native designer, which did not work out, a hairstylist saw Gleason's technique and recruited her to try out for Whiteshell Woman's Design.'
"I thought it'd be cool to be a part of a brand so I went to Winslow and tried out," said Gleason, whose first two fashion shows were in Houston, Texas. "She had nine models, but she paired up with another designer. I finished everyone's makeup, including the designers', in under three hours."
---