'Air is Life' conference to address dangers of secondhand smoke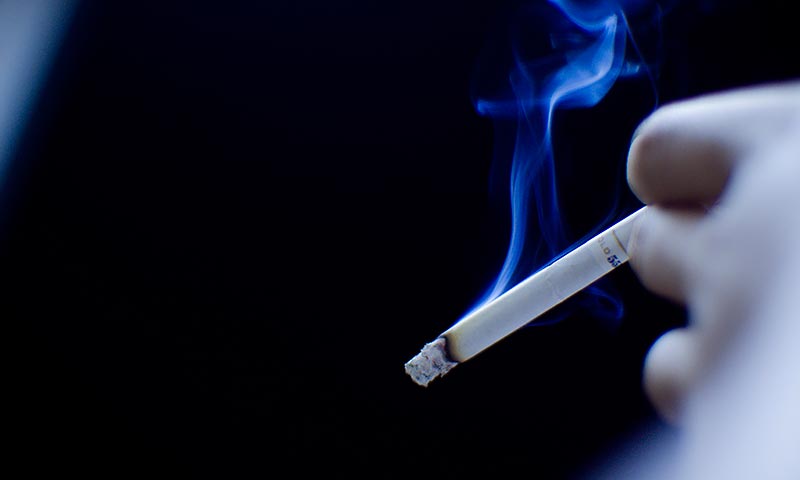 WINDOW ROCK
Do Navajos really understand the health risks of secondhand tobacco smoke?
Probably not, which is why a group of health organizations is sponsoring a conference on Tuesday at the Fort Defiance Chapter called "Air is Life."
The conference will go on from 8:30 a.m. to 3 p.m. and will center around recent research on the dangers of secondhand smoke to members of Indian communities and especially to Navajos who want to live in a tobacco-free society on the Navajo Reservation.
Dr. Patricia Nez-Henderson, vice-president of the Black Hills Center for American Indian health and one of the organizers of the event, said that while it is true that traditionally, Navajos have not been smokers of tobacco that has been changing in recent years. Navajo youth, growing up within the Anglo culture where smoking is more prevalent, have begun picking up the habits in increasing numbers.
She pointed out that a recent study of the youth in the Dakota societies found that 50 percent of them now smoke and if something isn't done to curb the habit among Navajo youth, they may soon reach those levels as well.
"We value life so we need to make this a priority," she said.
Among the speakers at the conference will be former Navajo Nation Chairman Peter MacDonald and Dr. Scott Leischow of the Mayo Clinic.
Anti-smoking efforts in recent years have been a controversial subject.
Former Navajo Nation President Ben Shelly made eliminating smoking in public places one of his big priorities and he got the Navajo Nation Council to ban smoking in almost every public place on the Navajo Nation.
The only place he was unsuccessful was in the Navajo tribal casinos when gaming enterprise officials argued that the ban within the casinos would result in them losing a substantial number of their customers who would stop going to Navajo casinos they'd rather go to casinos that allowed it.
The Navajo Nation Council had just loaned the gaming enterprise more than $120 million to build the Twin Arrows Navajo Casino and Resort and gaming officials said a ban on smoking could reduce income to the casino by as much as 35 percent.
They also argued that smoking was allowed only in one section of the casino and the gaming enterprise had installed state-of-the-art equipment that would prevent the secondhand smoke from going into other areas of the casino.
Because of this, the council voted to allow smoking at the casinos but only until the gaming enterprise had paid back the loan.
Henderson said she disagreed with a couple of the statements made by gaming enterprise officials.
The studies she has seen have indicated that the casinos would not lose that much business if smoking was banned throughout the facility. She also said that no system was able to 100 percent prevent secondhand smoke from entering the other parts of the casino.
---