Native Millennial talent dominates Stage 49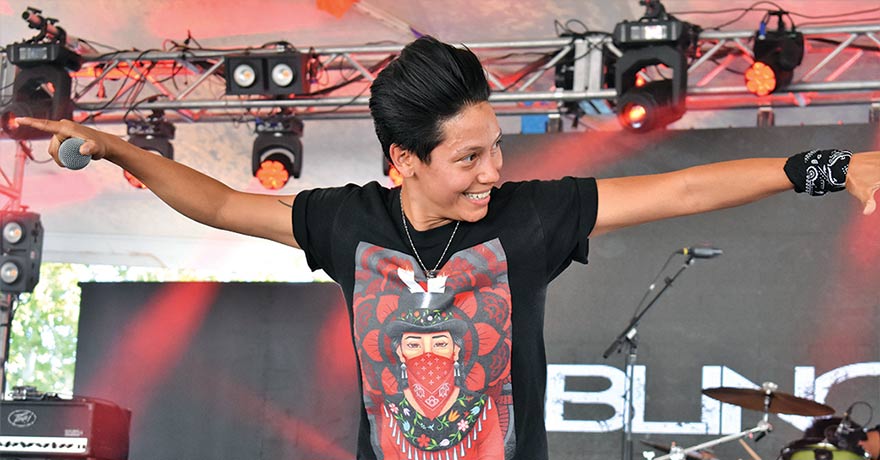 ALBUQUERQUE
A new era of music was ushered in at the Gathering of Nations' Stage 49 last weekend, with the spotlight on young, cutting-edge, business-savvy creatives.
"All of these talented people are popping up out of nowhere – it's crazy!" said enthusiastic 27-year-old world-class violinist/fiddler Sage Cornelius, Navajo/Oneida/Potawatomi/Kickapoo.
This year, emerging artists stood out, combining old styles with new, and owning their innovations, for a diverse lineup of talent that brought rounds of cheers to the outdoor music pavilion.
The common denominator was "be who you are" – unique.
---