Wavves' indie-rock hits Santa Fe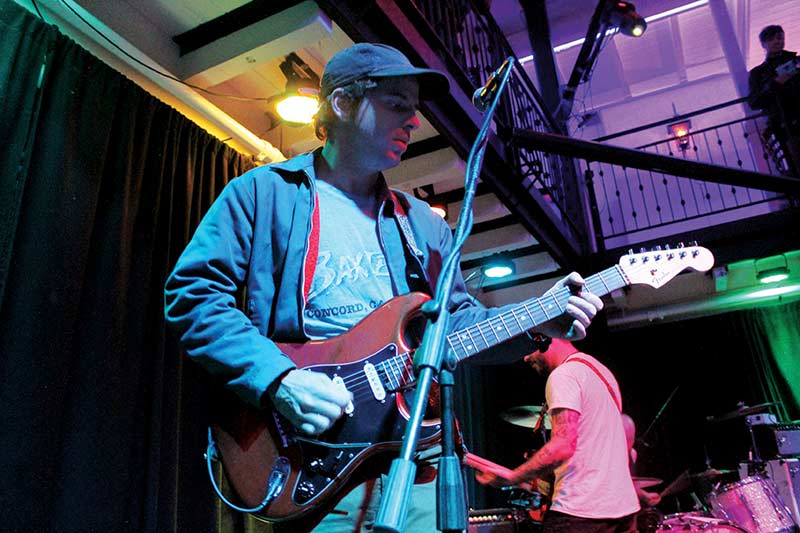 SANTA FE, N.M.
On a fine, calm Santa Fe evening, indie-alternative rock music took over the Santa Fe Plaza.
The Skylight downtown near the plaza hosted indie-rock band Wavves in support of their new album "You're Welcome" released on May 19.
Wavves is comprised of singer/guitarist Nathan Williams, bassist Stephen Pope, lead guitarist Alex Gates and drummer Brian Hill. They formed in 2008 under Williams and Pope and have released six studio albums.
Santa Fe was pretty mellow that Tuesday evening until the Wavves took the stage and performed songs off their new album and classic songs from past albums.
The group opened with "Way Too Much" from their 2015 album "V" and the crowd, comprised of mostly teenagers and young adults, began dancing and singing along with Williams' voice. Pope head-banged and played his signature Flying V bass guitar.
"Thank you very much," said Williams, who made jokes about the elevation.
The energy of the room was positive as the Wavves started and up until the very end. The balcony of Skylight was reserved for 21-and-older attendees and the bottom floor where the stage is located held the underage Wavves fans.
Williams interacted with the audience a lot, as fans would shout out song requests and one fan even offered to buy him a drink from the bar on the balcony.
The group then launched into "Take On The World" and the crowd became more excited as the group played "King of the Beach" and "Idiot" off their 2010 album "King of the Beach."
Gates' guitar playing solidified the music composed by Williams, giving off sparks of psychedelic and blues. His guitar solos were all different and unique in style for each song.
Wavves then played the song "No Life For Me" from their joint album "No Life For Me" with Cloud Nothings.
Williams asked for a few song requests and fans shouted out different song titles.
---