Founder: Miss Utah Navajo pageant was way to regain pride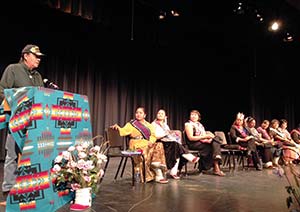 MONTEZUMA CREEK, Utah – You might say the Miss Utah Navajo pageant started with a 7th-grade history textbook.
Growing up in the isolated Utah section of the reservation, where they rarely saw a bilagáana, it had never occurred to Clyde Benally to be embarrassed about his culture. He strove hard to be a good, balanced person in the Navajo way, and his grandmother always told him there was a special pride in being a Utah Navajo, because they never surrendered to the Long Walk.