She blessed me with this'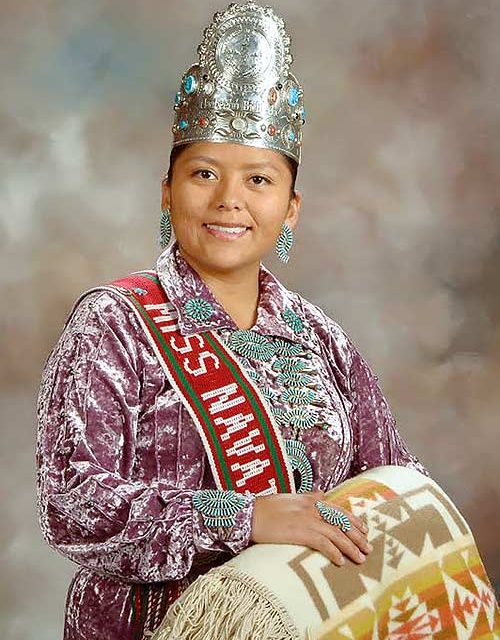 Dempsey credits late mother for successful reign as Miss Navajo
WINDOW ROCK
Introductions were the hardest part during McKeon Dempsey's first few weeks as Miss Navajo Nation. Saying her clans, explaining her very identity, caused her to well with tears.
The 25-year-old lost her mom about six months before last year's competition began.
Her mom, Marilyn Dempsey, was a staple in the teaching community and known for her dedication to the Navajo language and culture. Dempsey credits her mom for her ability and confidence to run for Miss Navajo.
"I think my mom and her connection to the culture and language is what really grounded me and attracted me to this role," she said.
While her first three weeks started out rocky, Dempsey got her footing and continued to use the teachings her mom left her to not only make the most of her role as Miss Navajo but to also heal from the loss.
"She in a way blessed me with this after she left," Dempsey said about the title. "Without this I think I would have had a more difficult time in getting over her passing."
Dempsey recalls community members telling her stories of her mom at different events she's attended over the past year and saw that as a sign that her mom was with her.
"I really prized those stories because it was a part of her and she was with me that day," she said.
---