First-ever Native Women's Business Summit is sold out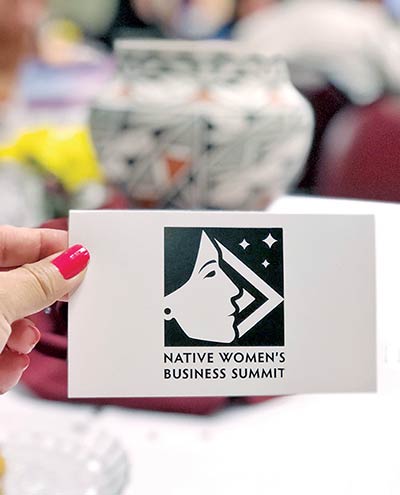 WINDOW ROCK
Alana Yazzie's hobby of creating social media content has bloomed into a small business.
"I am an aspiring entrepreneur," Yazzie said. "When you have intentions to start a business, it's scary of where to start. So, often you feel a little lost."
This is why she applied last month for a scholarship to attend the inaugural Native Women's Business Summit that happened last weekend in Albuquerque. She was a recipient of a scholarship and was blown away by the positive energy in the room. "You can do your own research but really it's best to connect with people who know what they're doing," she said.
The sold-out event was full of Indigenous women at every stage in business from those who have owned successful businesses for the last decade to those just beginning to write their business plans.
"It was amazing how many Native women were there and how many different areas of work that they represent," Yazzie said. "There were a bunch of people who work in the health care field. There were architects. There were families who own little beading businesses or jewelry businesses." In the past, Yazzie has tried to seek out help and advice but wasn't successful. "When I was there I didn't know what to expect," Yazzie said. "I've been to other workshops kind of similar to this. But I always felt like I couldn't connect with what the people were saying, and when I came to this summit it totally blew my mind!"
Yazzie said she's taking forward from the conference the concept of "Native women helping Native women." She said this was a big take-away from Nicolle Gonzales, the founder and executive director of Changing Woman Initiative that is working toward creating a reproductive wellness and birth center for Native women.