Goodbye, coffee desert! Monument Coffee is on the scene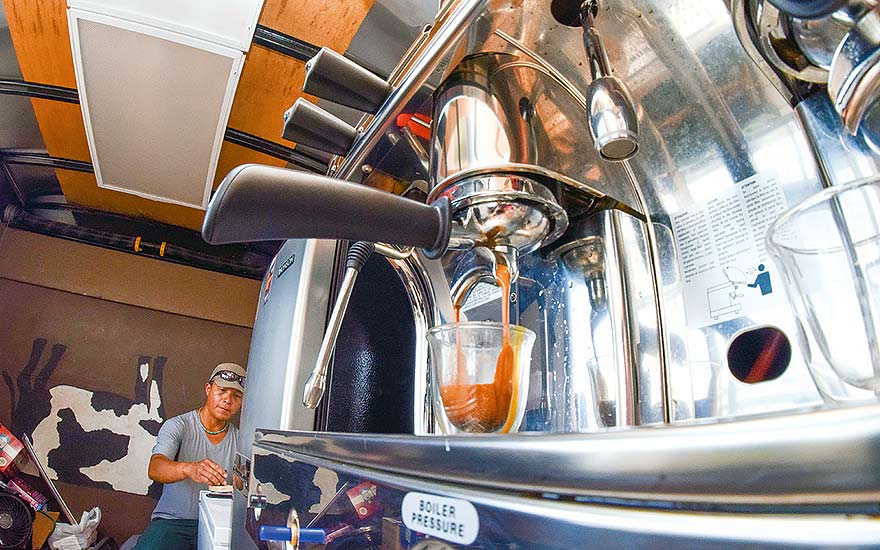 KAYENTA
If you're in the Kayenta/Monument Valley area and are in need of some good coffee, you're in luck. Look for the Monument Coffee Co. trailer.
Ben Parrish not only wanted to offer more than gas station coffee, he also wanted to tap into the tourism on Navajo, so two months ago he decided to go into the coffee business.
"It was finding a need for good coffee," said Parrish. "Around here there is no good coffee. Tourist was our main thing … we wanted to tap that market."
Living in Phoenix for the past 17 years with his wife and three children, Parrish said moving back to Navajo was something that had been tugging at him. So, when the opportunity presented itself to move home, he decided to relocate back.
His main motivation, he said, was to contribute his talents at a time when many young people are leaving the reservation. "A sure way to make a ghetto is to take the young, talented people away, and eventually it will go downhill from there," he said.
---