Native businesswomen develop networking group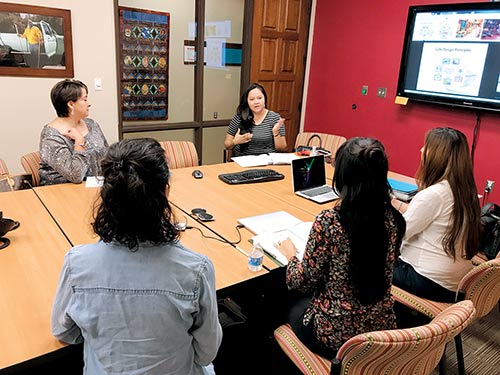 ALBUQUERQUE
Jaime Gloshay is still in the idea phase of the small business she hopes to one day create, while Stephine Poston has been successfully running a communications firm for over a decade.
This diversity of experience is one of the strengths of the Native Women's Business Summit. Both Gloshay and Poston are part of the group.
"I just see this as an opportunity to close that gap and really be a solid foundation for other women entrepreneurs," said Poston, the founder and president of Poston & Associates. "What is holding them back from taking the leap?"
The group is made up of nine Indigenous women representing five Native nations who have come together to create a business summit for novice and experienced business owners and entrepreneurs.
The goal of the summit is to support Native American women who are interesting in starting or growing their own businesses.
According to the National Women's Business Council, Native American women own only 131,064 businesses in the United States. In comparison, white women own over 6 million businesses.
"For me it was very challenging and it shouldn't be that challenging," Poston, Sandia, said about starting her own business.
She hopes this summit will pull businesswomen together to share the answer to a question she asked herself, "What could I have used 13 years ago when I started my business?"
This is all about building economic development in order to help families become financial stable.
"In Indian Country, when the women are healthy and well then our children are healthy and well," said Poston.
This way of thinking is connected back to the group's values. The group stands on four principles – backbone, emerging, weaving and empowerment.
---