Native women face larger gender pay gap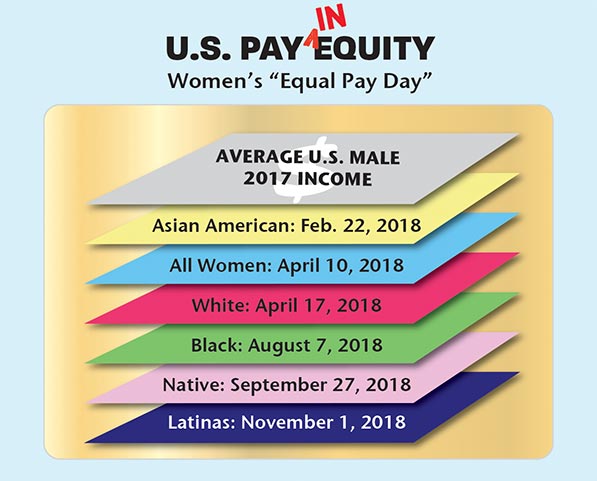 CHINLE
In case you haven't turned on a television, read a newspaper or checked social media in the past week, Wednesday was Equal Pay Day — the symbolic day American women's wages "catch up" to what American men were paid in 2017.
But, according to statistics from the American Association of University Women, Native American women will have to wait until Sept. 27 for their Equal Pay Day. (If it's any consolation, they are not the lowest-paid group of women; Latina Equal Pay Day is Nov. 1.)
Translated into dollars, a Native woman makes about 57 cents for every dollar an American man makes.
What gives?
"It's kind of hard to nail it down to one factor," said Julia Brown, chairman of the board for AAUW, who happens to live in Las Cruces, New Mexico. "Native people face disproportionate rates of unemployment, of poverty, and a fairly high incidence of domestic violence that could prevent some women from joining the work force."
Many Native women live on isolated reservations, which could limit their access to education, Brown theorized, and because of cultural gender roles, often bear the brunt of caring for both children and elders.
"If these kinds of things prevent them from joining the workforce early, they tend to be the least senior, so if there is a reduction in force, they're the first to go," Brown said.
The good news is that Native women have made strides in the last four to five years in closing the pay gap, primarily by getting educated.
---