New Family Dollar in TC is busiest in Ariz.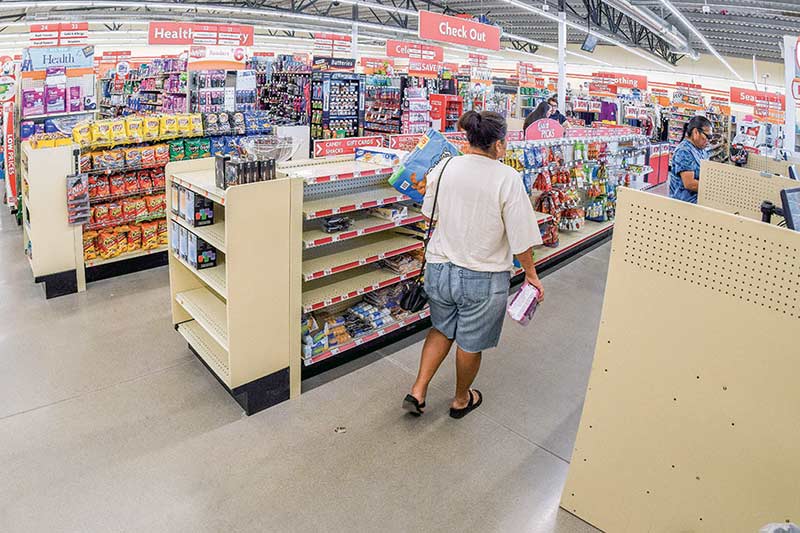 By Krista Allen
Special to the Times
TÓNANEESDIZÍ
The new Family Dollar store on Main Street opened just seven weeks ago and now it's the busiest of 15 stores in Arizona.
Store Manager Latoya Ann Chee says she is seeing a large amount of foot traffic per day at Family Dollar No. 12017, which had a soft opening on Aug. 2 and a grand opening on Aug. 11. "But as far as my slips and how many times the (cashiers) run the cash registers, it's over 2,000 (customers per day)," Chee explained. "Averaging that out, it's over 2,000 people who are coming into the store every day – It's really busy. I'm really shocked on how busy it is."
Family Dollar opened its doors here to help Diné families save on items they need with everyday low prices on household products, food, beauty and essentials, seasonal merchandise and apparel, among others, said Heather Briganti, spokesperson for Family Dollar.
---