Tribe still fighting Urban Outfitters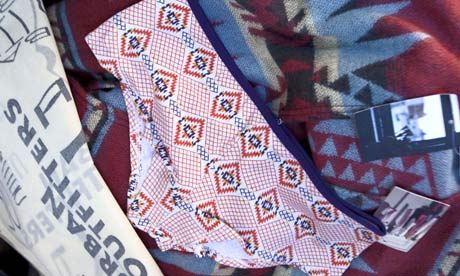 WASHINGTON
Remember the Navajo hipster panty?
The underwear was part of a line of Navajo-themed apparel produced by Urban Outfitters, the Philadelphia-based clothing retailer known for its trendy – if controversial – fashions. The panty, one of at least 23 items for sale in stores and online in 2011, sparked an ongoing legal battle between the Navajo Nation and the multi-billion-dollar company.
That battle was expected to go to court in May, but the case is on hold while Urban Outfitters seeks a review of its claim that the Navajo Nation waived its right to be sued. The U.S. District Court in Albuquerque sided with the Nation and allowed the lawsuit to move forward, but Urban Outfitters now is asking the 10th Circuit U.S. Court of Appeals to review the lower court's decision.
Meanwhile, the retailer continues to claim that the term "Navajo" should not be protected by trademark. Should the case go to trial, the Nation will seek monetary damages from the company.
---