Ganado students participate in Ganado Pee Wee Science fair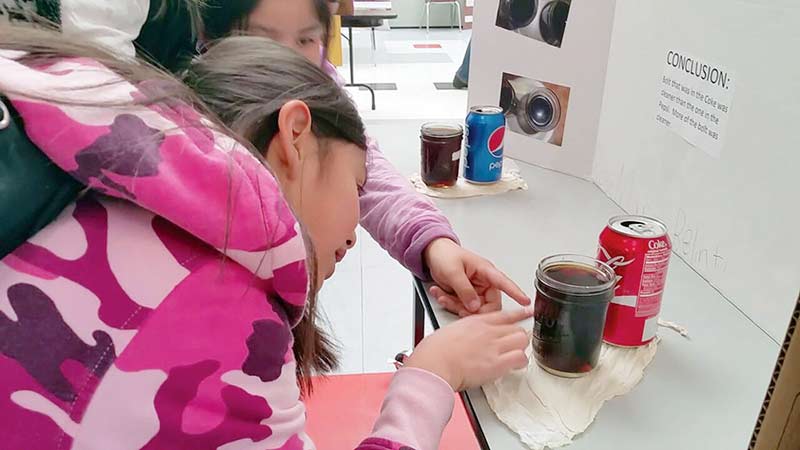 GANADO
It's never too early to learn about science.
That's what the Ganado Pee Wee Science Fair taught students from grades kindergarten through fourth as they showcased their projects.
Ganado Elementary School was invaded with science as 54 students presented their projects during the fair.
For instance Fourth grader Kade Descheny, 9, submitted a biology project for the science fair that tests the dirt from Many Farms, Ariz. and Cornfields, Ariz. to determine which soil is better for growing.
Descheny's project was called "To Grow or Not to Grow."
"I like to grow stuff, especially corn," Descheny said on why she chose to develop this type of science fair project.
The steps Deschey had to take were simple for her project. She said she had to clean and dry the dirt before putting them into separate flowerpots.
She then placed three inches on the bottom, planted 16 corn kernels and covered them with three more inches of dirt. Descheny said she enjoyed gathering the dirt and watching the corn grow for her project. She watered the project once a day with one cup of water.
"The Many Farms dirt grows faster than the Cornfields dirt," she said adding that she'd like to test other areas on the Navajo Nation.
[php snippet=]