Getting charged up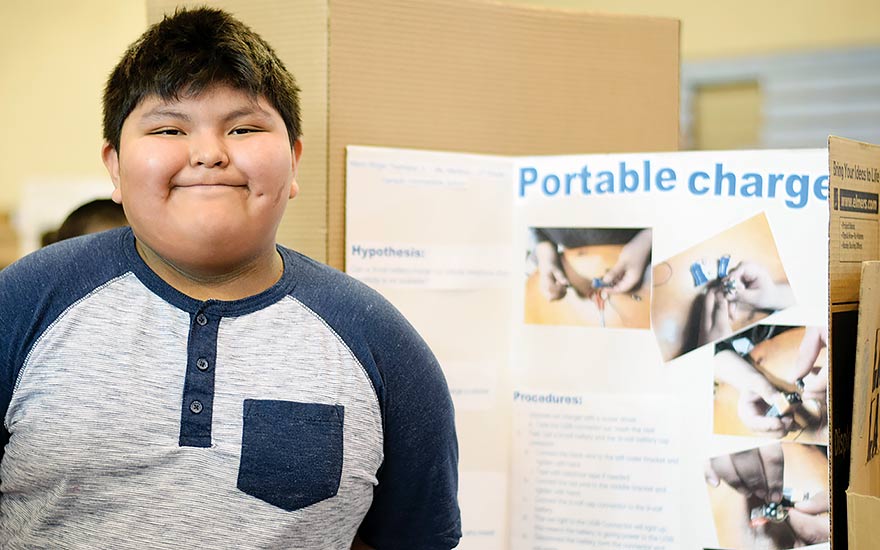 Ganado science fair revs kids' engines
GANADO, Ariz.
Mario Peshlakai at the age of nine has already decided that he wants to be an engineer when he grows up. He's well on his way. Last year, he won first place in his grade at the Ganado Intermediate School science fair for his experiment on bubblegum. "It makes me feel positive that I can win stuff," Mario, who is from Kinlichee, said.
This year he made a battery-powered phone charger for the 2019 Ganado Intermediate School Science Fair that happened last Thursday.
There were over 250 students who submitted projects for the science fair this year. It doesn't require electricity. "If the lights go out and my phone is dead I can just use it to charge my phone," Mario said.
---