Tsébii'ndzisgaii girl wins Google art contest for Nevada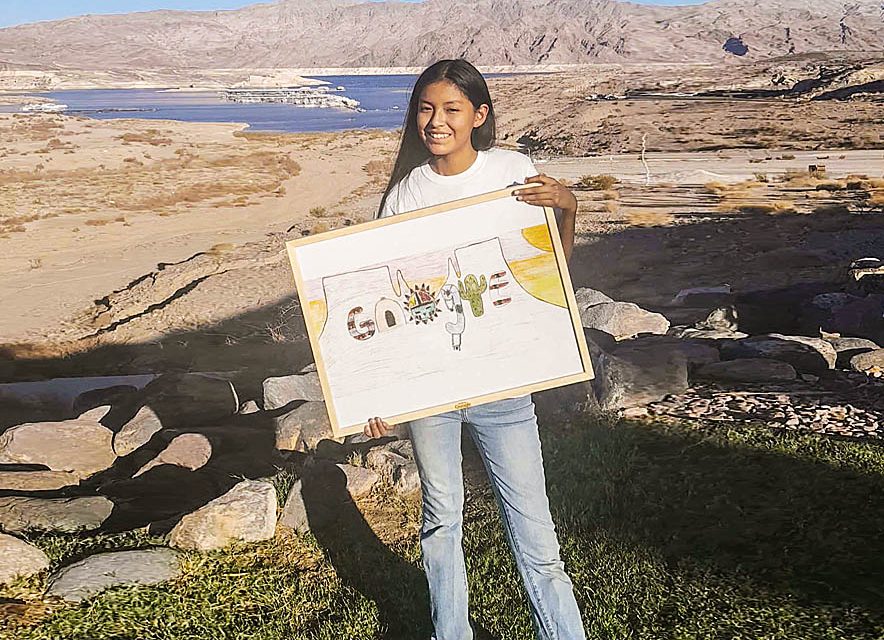 WINDOW ROCK – A Navajo girl from Monument Valley has won a prestigious drawing contest with Google. The sixth-grade student used her Indigenous roots to inspire her award-winning drawing.
In March 2023, 12-year-old Shanea Anna Chee was entered into the Doodle for Google contest that her art teacher had found online. Chee's art teacher entered all her students into the contest.
In April, Chee was thrilled when she learned that she had won in the state division for the state of Nevada for her drawing. She attends Brown Junior High in Henderson, Nevada.
Chee said that she received prizes and recognition for her achievement, and now as she enters the seventh grade, she will do so with a new laptop and lots of confidence.
Read the full story in the Aug. 10 edition of the Navajo Times.
---