Young scientists, engineers compete at NN Science Fair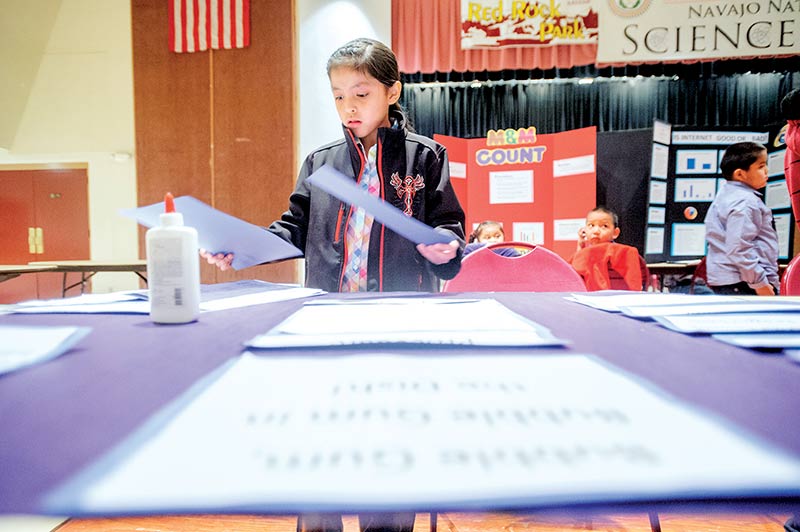 GALLUP
For fourth-grader Ceanna Lucy McCray, the most fun part of her science fair project this year was the chance to prove her brother wrong.
"Me and my brother were fighting over who has the most memory, girls or boys," said the Asta Biyaazh Community School student, "and I just thought, what if I did a science project on girls and boys, short-term memory, and gender."
She presented her project at the Navajo Nation Department of Diné Education's 2016 Navajo Nation Science Fair at Red Rock Park held Feb. 23 to 25.
McCray competed in the peewee division – which included grades K through fourth – of the Behavior and Social Science category, one of seven categories established for the science fair. The other categories included Animal Science, Biology, Chemistry, Engineering and Computer Science, Environmental Science, and Physical Science.
Schools across the Navajo Nation also use the seven categories, so students can be eligible for the Navajo Nation Science Fair.
---