Letters: Honor Riders are true Native leaders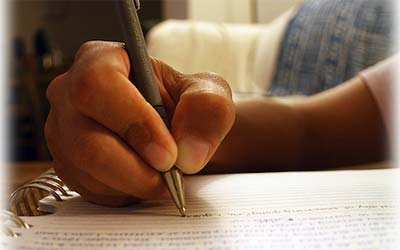 Wow! What a display of real authentic, on-the-ground rez leadership: the 2015 Navajo/Hopi Honor Riders.
As a chief (of over 30 years) from a First Nation north of the Canadian/U.S. border, myself and two other leaders from the Okanagan Nation were honored to participate in this year's 15th annual Navajo/Hopi Honor Ride.
I have participated in many Native events and Native memorial motorcycle rides (Wounded Knee, Cherokee Trail of Tears). I have been on over 250 Indian reserves/reservations in the U.S. and Canada and I have never witnessed so much raw emotion, volunteerism, caring, sharing, and real "Indian pride" over the four-day motorcycle ride organized by the Navajo/Hopi Honor Riders Board.
I have seen rez leadership take on many forms, from high-ranking politics, business, culture and sports at the grassroots level. After witnessing the many stops at the various veteran chapter halls and the schools on the Navajo/Hopi Reservation and the organizers — Bobby, Chris, Rob, Leon, Cameron and Regan — are real leaders. It takes leadership to organize a four-day ride honoring veterans and the Gold Star families.
I will share my experience of the Navajo/Hopi Honor Ride in my business and personal travels all over Indian Country in Canada and the U.S. Indian Country needs more real leaders like the organizers/volunteers and board members of the Navajo/Hopi Honor Ride.
Chief Clarence Louie
Osoyoos Indian Band
Oliver, British Columbia
Family values conference was big success
I am Chinle (Central) women and government development commissioner with the Navajo Women's Commission.
We, Central Agency service providers, completed the Promoting Healthy Diné Family Values Workshop/Conference on July 11 at the Chinle Community Center from 8 a.m. to 4 p.m.
Navajo Nation women commissioners and Navajo Nation Self-Reliance Program hosted this special event for our Diné Nation.
The coordination and collaboration of the planners for this event was instrumental to make a successful information sharing amongst the individual(s), families, communities, and programs of the nation.
This event was successful. We had 21 presenters and 16 programs who set up booths for the event and about 230 participants in this event.
This is a rewarding and pleasing event for our Diné. The Central Agency service providers sincerely appreciate the financial and other donations provided. Please assist us to express appreciation to the following: 1) Cellular One, $500; Navajo Tribal Utility Authority, $250; Gallup Rico Complex, $250; Rough Rock Chapter Government, $200; and Chinle Chapter Government, $125. Total is $1,325. The amount was made payable to the lunch and morning and afternoon snacks.
Then, Gallup Gurley Motors provided two certificates for oil change and purchase of vehicle parts. Fire Rock Navajo Casino provided 15 cases of bottled water for this event. Thank you very much.
Next, thank you very much to all the 21 presenters in promoting the Healthy Diné Family Values to combat the drug/alcohol, domestic violence and suicide, and the social ills of the Diné Nation. Who will do this? We ourselves must stand up to these social ills of the Diné Nation.
We must continue to collaborate/coordinate to promote a safe and healthy Diné Nation and must put up yearly workshops/conferences per the Navajo Nation executive order of Begaye/Nez administration. Instead of only addressing suicide, the administration must address the drug and alcohol and domestic violence as a package.
The service providers, BIA, Indian Health Service, Behavioral Health Services, public safety, schools, chapters, and nonprofits to work together to establish an effective coordinating and collaborating to put trainings, workshops, and conferences for preventative measures to stand up to the social ills of the nation.
Thank you, Chinle Agency/Window Rock service providers, to have made this a successful information sharing for yourselves, individuals, families, communities, and programs of Diné Nation.
Charlotte Jane Begaye
Chinle, Ariz.
---