Letters: Our mom was petite yet strong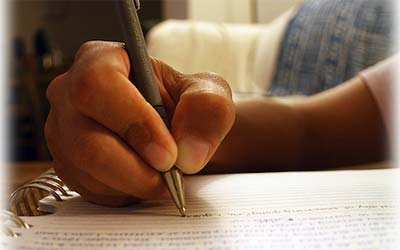 A Mother's Day tribute to our mom, Jane Miranda Wauneka-Benallie. She was called home to our Heavenly Father on April 27, 2017. She was born Feb. 8, 1936, in Fort Defiance, up in the pine trees of her mother's land.
Her parents were Hosteen Tso Wauneka and Jennie Silversmith Teba Wauneka. Her siblings are Louise Waunek-Chambellan of Albuquerque, Della Wauneka-John of Fort Defiance, Martha Wauneka-Joe of Provo, Utah, and Freddie Wauneka of Farmington.
She also had an extended family. Her father was married to Jennie's older sister Anita Silversmith Teba Wauneka and they had several children. Her brothers and sisters who precede her in death are Dan Wauneka, Billy Wauneka Sr., David Wauneka, Louis Wauneka Sr., Carl Wauneka, Vida Wauneka-Nelson, and Nellie Wauneka-Roanhorse. There are three surviving sisters who are Elinda Wauneka-Garnanez of Shiprock, Isabelle Wauneka-Fuller of Fort Defiance, and Eleanora Wauneka-Bustamante (Artisa).
Jane went to school at Fort Defiance Boarding School, Chemawa Indian School in Oregon, Ignacio Indian School in Ignacio, Colo., Farmington High School, and Santa Fe High School. She received her high school diploma from American High School in Chicago. She continued her higher education in the late 1970s at Navajo Community College (DinŽ College). She needed nine more college credits towards an associate's degree in social service work.
She met my dad, Manuel D. Benallie Sr., on the train to Chemawa, back in 1950 when she was 14 years old. She married my dad in December 1959 in Holbrook, Ariz. They have three surviving children and one who passed on, Manuel Benallie Jr. of Shiprock, Lemuel Benallie of Shiprock, Vauneka Benallie-John of Shiprock, and Delmonte Benallie Sr. (2001).
Jane had a strong faith in her Heavenly Father. As a child and teenager, she was a devoted Catholic member. She later was baptized into the LDS church and attended the Native American Church. She loved her music, George Jones, NAC, and church.
She was employed by Fairchild up to the time of the takeover and closing of the facility back in the late 1970s. She worked as a cashier for Luther Market in Shiprock, and for the Bonds and Bonds Grocery Store. She later found employment with General Dynamic in Fort Defiance, for a year from there she worked for the Navajo Nation as a community health representative for the Shiprock Agency. She stayed with this job for over five years. Sometimes in the late 1980s she started working for the state of Arizona in Teec Nos Pos, Ariz., as a caseworker at the Department of Economics Services until she retired in 2001. She always believed in working and being on time for work.
Our mom was a wonderful and very strong independent lady. She was petite yet strong. She was very graceful in the way she handled herself, the way she walked and stood tall with pride. She loved her grandchildren and great-grandchildren, they could never do anything wrong. She believed in helping others in need.
One story is how she helped a family that was stranded in Shiprock at City Market. She offered them a place to stay at her home and the next day she helps them with gas and a little bit of food. Last year, one of the children who remembered her kindness presented her with kid goats.
This is how our mom was, a caring and loving person.
Another time a couple of years ago, another family was stranded in Farmington at the west Wal-Mart. She offered them a place to stay at her home again. The next morning she took them back to Farmington, so they can get their car parts and then took them halfway back to Chinle, where their car was broken down.
Our mom will be greatly missed but she has touched so many lives in her time here on earth. If you know our mom, please remember her kindness, her words of encouragement, her gentle voice yet stern, her sense of humor, and her love for her people.
Letter from Heaven
When tomorrow starts without me,
And I'm not here to see,
If the sun should rise and find your
Eyes, filled with tears for me
I wish so much you wouldn't cry,
The way you did today,
While thinking of the many things
We didn't get to say.
I know how much you love me,
As much as I love you,
And each time you think of me,
I know you'll miss me too.
When tomorrow starts without me,
Don't think we're far apart,
For every time you think of me,
I'm right there in your heart.
We would like to send special thanks to the Navajo Northern Medical Center nursing staff, Dr. Whitehair and the on-call doctors, Cedar Ridge Nursing Home and Rehab Center staff, and Dr. Kitson for their help in her treatment after her fall. Thanks to all those who came to the service and their monetary contribution, food, and condolences.
So in tribute to mothers all over, please remember to always cherish your mom and your dad. They are the most precious gifts that we can ask for besides our children and grandchildren. Love and respect them. Thank you for letting us honor our mom and to share her life with all the readers of the Navajo Times.

Vauneka Benallie-John
Shiprock, N.M.
Never-ending tales of woe for veterans
I am submitting this article in the hopes that there is continued awareness at all levels and on all fronts of Navajo Nation veterans-related issues and concerns Ð that they are consistently and persistently addressed and the continued evolvement of seamless processing of all requests at agency levels are attained
(I am) submitting this to the Navajo Times targeting other Navajo veterans with the hope that this never-ending tale of woe regarding assistance requests at Navajo veterans agency offices.
I'd like to share with you my "harrowing" experience regarding my home improvement assistance request and my dear old dad's hardship assistance request and the way our agency office staff "handled" it.
I am sure that we are not the only ones to have been unfairly and unnecessarily subjected to such unprofessional and ignorantly discourteous treatment at this agency administrative level.
Starting with my dad's request, which was duly approved at the February 2017 Teesto veterans meeting. A week or two later my dad asked me to call the agency office to see if his paperwork has been processed, so since he is failing in eyesight and hearing I placed a call and spoke with a clerk. I was informed that his request is on hold due to "supporting documentation needs to be updated" so my mom drove him over there that same day to take care of it.
On April 21, 2017, my dear old dad again asked me to follow up on his request and I dutifully placed another call to the agency office. This time I was informed that his request is still sitting on clerk K's desk. What the heck! What's the problem? Why hasn't it made its way to accounting?
According to Ms. Receptionist that I'm on the phone with, the person whose desk its "collecting dust" on is out in the "field" (maybe he's out there planting corn. I don't know) and won't be back until later (at this time it's 2:30 p.m. Friday afternoon). "Upon his return I will have him call you." "Okay then. Thanks!" Nonetheless there was no return call.
Meanwhile, my dear old dad is eagerly and patiently awaiting his paperwork since he lives on a limited monthly income. This assistance will certainly offset his expenditure for propane and for him that means he will be able to buy a couple more bales of hay for his livestock, which is the extent of his world right now.
My main angst regarding the delay of my dad's request is this: No one from the agency office has called my dad to courteously explain why it's taking so long and when he should expect it. Even a letter will do! It's been over three months now and today (April 24, 2017) as I type this letter his paperwork is still collecting dust on a desk somewhere awaiting a "decision" by the agency VSO.
I was further informed by Ms. Receptionist that the VSO will either kick it back to TVO to be reapproved in their next meeting or (she can be considerately empathetic) and forward it to accounting.
What? Upon hearing this I am understandably frustrated by the lack of everything that an ideal agency office is supposed to stand for, reflect, and represent. I mean, as old as my dad is, how much longer is it going to take three people (Ms. Receptionist, Mr. Clerk and VSO) to complete this cycle and send it to accounting? Next year? We're already at the end of April!
I was informatively told in this same phone call that everyone else's assistance requests has made its way to accounting already with the exception of my dad's request and mine as well. And the people whom I direly need an explanation or clarification from (VSO and clerk K.) are conveniently gone Ñ one at "training" and the other "out in the field."
So! I said I'd be calling back Tuesday morning April 24, 2017. I want answers not excuses, I'm thinking. Goodness! I certainly feel for the meek and mild-mannered veterans whom are easily dissuaded on conquests such as this. Good Luck!
If I am so concerned enough to submit this sore issue to the Navajo Times, why am I not working over there exerting myself helping out the disadvantaged, disabled, handicapped, and disgruntled Navajo veterans you ask? Because I have service-connected anger issues, which I am diligently working on with VAMC Prescott. So, working with those kinds of people in that environment will just be a detriment to my progress in therapy.
I don't mind sharing this with my fellow Navajo veterans. I'm sure they have their own SVC-connected vices as well. If I am going to be "lumped in" with my respective veterans agency office's statistics for fiscal year funding purposes then by all means I need to ensure that I ask for and receive my portion of assistance in a considerably timely manner Ð even if that means hounding them with calls every day. Instead of the funding being channeled unjustifiably into padding a VSO's travel and per diem expenses.
It is apparent that this agency office is in dire need of an effective chain of command instead of a chain of no command where there are only a self-serving trio of staff that unabashedly displays indifference and poor veteran-service skills. No client follow-up, no veteran's request follow-through, etc.
Grassroots Navajo veterans are always hearing of "misappropriation of Navajo veteran funding" from time to time. In its various forms of deceit and when elderly Navajo veterans submit a request they are subjected to undue and lengthy wait timeframes of receiving a grant Ð again unfairly and in some cases Ð unjustifiably. No wonder some are hesitant to ask for assistance. Whew!
And finally with all that telephonic footwork Ð without having to drive my dad into "Rinder Rock" I finally get results. He finally received his assistance within the first week of May. Thank goodness that we didn't have to push anymore "envelopes" nor "rattle cages" any further to get things done in that manner. No Navajo veteran should have to.
I sincerely hope that all agency VSOs read and heed this, in addition to agency commanders and the veterans advocate within the president's office Ð and hopefully they are all on the same page in their endeavor of streamlining proficiency and proactivity at some point in the near future.
I liken this arduous ordeal to running the crucible of an obstacle course — in this instance it is lined with indifference, delays, and hindrances, and if a Navajo veteran should walk out with a favorable request in a timely manner then it is deemed a success.
I've always heard it being said that the only ones accessing these veterans assistance services are those that are related to someone employed there (nepotism) or a friend (favoritism) or a VIP while the rest of us have to jump through hoops to achieve our objectives.
It further would have been ideal for me to address this at a Navajo Veterans Agency meeting but that would just open up a "can of worms" and go off on a tangent so I figured its more favorable to submit my article to the newspaper where many elderly Navajo veterans still read the paper these days.
To my fellow Navajo veterans, may we continue to advocate for ourselves and, above all, advocate for one another and in that sense, continue to foster unity and uniformity at the grassroots level on up and let the "snowflakes" fall where they may. If you don't know what that means, this private will find out. Right?
On that note, I wish you all a good day and keep on marching. Oooh- raaahh!
Cheryl Todicheeney
Teesto, Ariz.
Distribute $20K to tribal members
This is in reference to the article "What to do with the $58 million?" I have a suggestion and would like to have it considered.
Why can't the members (of the tribe), who usually don't benefit from the Navajo federal funds, for once get $20,000 each which will only total to around $6.5 million, and will be a small decrease from $58 million? The Navajo administration members should be left out as they already benefit from these funds yearly.
I surely can use a piece of the pie and for good use, too.
I hope my opinion is considered for us all non-beneficial Navajo members of tribal monies. Members are always left out and don't get their shares.
Rose Sandoval
Albuquerque, N.M.
Taking away pride in being Navajo
Sovereignty. What does the word mean to you?
It strikes a different cord with each of us. For many, they take it to mean total independence. For me, having worked about 10 years with the Office of the Navajo Tax Commission, it means tax codes and tax revenue.
During my time at the commission, I came to learn of the importance of April 16. For on April 16, 1985, the U.S. Supreme Court issued its ruling in Kerr McGee vs. Shirley. The Kerr-McGee case was a critical Indian tax law case for the Navajo Nation, and really for all Indian Country.
Navajo had just enacted two tax statutes on the natural resources industry operating on Navajo. Several of the resource companies instantly filed lawsuits against Navajo, claiming Navajo did not have the right or authority to enact such tax statutes.
As the court cases moved forward, several of the companies stepped aside, waiting to see the outcome of the Kerr McGee case.
Kerr-McGee proceeded through the legal process, making it up to the U.S. Supreme Court.
In the decision, the court recognized Indian nations (all Indian nations, not just Navajo) as sovereign governments. As such, Indian nations had the right and ability to enact laws, statutes, ordinances, and codes for activity occurring within the boundaries of their respective reservations.
Indian nations have always been sovereign nations, but it took an Indian tax law case for the U.S. judicial system to announce that status and what it then meant for business activity occurring within the respective reservation. Not long after, the Navajo Nation set this day aside as a holiday to commemorate this important accomplishment.
Now forward to 2017 and the reason I write this editorial. I watch from afar on the affairs of the Navajo Nation, as I no longer live up on Navajo. And I find it very interesting and quite ironic that during the week of April 16, 2017 Ð 32 years since the issuance of the Kerr-McGee ruling Ð that the Navajo Nation Council has passed legislation that demotes Sovereignty Day from a recognized Navajo holiday to just a day of observation.
To further the irony, just by the very act of legislating this proposal, the Navajo Nation Council is exercising its sovereign right. The sovereign right to govern themselves, by subtracting from its list of recognized holidays.
But by approving this legislation, I ask myself, is not the Council then diminishing what it means to be Navajo? The struggle Navajo and all Indian nations have overcome and continue to struggle with. Is not this legislation taking away something that exemplifies Navajo's example in being a leader in Indian Country? Is not this legislation reducing the importance of sovereignty on Navajo?
It's hard enough to see the courts continue to diminish Indian nations sovereignty but it's a slap in the face when it's our own Navajo legislative branch that also demeans the importance of this day.
And to add insult to injury, this same week, on the same Council agenda, the Council further enacted legislation to diminish the recognition of the Navajo Code Talkers Day, also from a holiday to a day of observance, an even more difficult legislative act to understand. To demean the very people who sacrificed so much to help save this nation during a critical time in the war. To not fully recognize and show support of these men and the use of our DinŽ language in the development and use of an unbreakable secret code that was used to transmit valuable wartime messages is disheartening.
And now we, as a Navajo Nation, take a step back from supporting these valuable men, their families and the DinŽ language. My head is a held a little lower now that this legislation also was approved by the Navajo Nation Council, the leaders of the Navajo Nation.
If there are any holidays that the Navajo Nation should have, it's Sovereignty Day and Navajo Code Talkers day. These two days provide recognition to the great accomplishments of the Navajo people, in the court and on the battlefield. These two days should be days to exemplify Navajo's valuable contributions to Indian Country and to the United States.
So, to the prime sponsor and those other supporting delegates, thank you for taking away just a little bit of pride in what it means to be Navajo.
Mark C. Graham
Navajo Tax Commissioner
Gilbert, Ariz.
Addiction driven by gluttony for profit
Stephen Hawking, regarded as one of the greatest modern day scientific thinkers on the realities of earth and space, says the human race has only 100 years to find a new planet and to relocate.
He thinks life on this planet will come to an end because of climate change, nuclear war, and viral genetic diseases. So, according to Hawking, there are only four generations left.
Going to a new planet sounds so far out there, science fictional and unrealistic, but science and technology say it's possible. Who will be on the spaceship to the new world? It isn't going to be us brown skins. If it happens, it will be the billionaires and millionaires.
America and much of the "civilized" world are hooked on extractive energy development; the addiction is fatal as it is killing the planet. And just like any addiction, it craves more and more.
The physical addiction is further driven by the gluttony to make more money profit. The Navajo Nation as an energy state is also hooked and contributing to the reality of climate change. Our Navajo leadership demonstrates that addiction by frantically looking for ways to keep Navajo Generation Station running and also appearing to be in favor of the dastardly business of fracking.
From a "traditional" perspective we have some understanding of the actual physical and spiritual damage that is being done to the earth with massive mineral extraction. We willingly take part in hurting the earth and then we talk about honoring the Earth Mother and how we should walk in beauty on her. Makes me wonder how those who pray with the corn pollen or sit at the sacred fireplace justify their support for hurting the earthÉ.for those that do.
The other great contradiction is where we say the future belongs to our grandchildren and generations to come, while exploiting the earth at the same time. By participating in killing the earth, we are also killing the future of our children.
Chili Yazzie
Shiprock, N.M.
Why buy a money-losing company?
This is in response to "Take over power plant, sell electricity," by Mr. Ben Bennett, Council delegate for Crystal, Fort Defiance, Red Lake, and Sawmill. Mr. Bennett suggests the nation invest in the Navajo Generating Station plant and use 1,000 jobs and revenue as justification to buy a power plant. I disagree with this because of the question of why would a corporation want to sell a business in the first place? The answer is simply NGS is losing money. They are bleeding and need to get rid of this company.
In fact, why does the Navajo Nation have to pay for the power plant in the first place? It's on our land. The corporation will move on and the plant will remain.
Mr. Bennett drones on about, "Saving NGS does not solve our job crisis" and he's absolutely correct, it doesn't. So why buy? The only winners will be the Salt River Project while we invest into a money losing company.
Mr. Bennett and the rest of the Council need to start looking at clean energy and other ways we can build infrastructure instead of looking at coal, which is a finite product and has contributed to our current state of the environment.
Our aquifers are depleted and thousands and thousands of acres of land destroyed by strip-mining our lands. The winners again were the corporations such as Peabody Mining Company who used the notion of "providing jobs" as leverage to strip mine our lands for job opportunity.
Wind power, solar power, and the proper use of our water is the future. Investing into people and placing value on our people is the future.
The Grand Canyon Escalade? Really? The only people who benefit again are not Navajo people. Why worry about allowing "businesses and investors around the world to know that we welcome them to do business on our Nation?"
The Navajo Nation again needs to streamline the process to make businesses for our people first. As a "leader" representing a certain region, why worry about other parts of the nation? What about one's constituents? What suggestions does one have for creating growth within those communities? In other words, worry about one's own backyard first before going to the neighbors.
Thank the "Holy People" that the 2018 elections are around the corner so maybe we as a nation can elect people who are more focused on their communities dire needs.
Sean A. Begaye
Fort Irwin, Calif.
[pgp snippet=3]