Police Report: FBI renews request for info about missing girl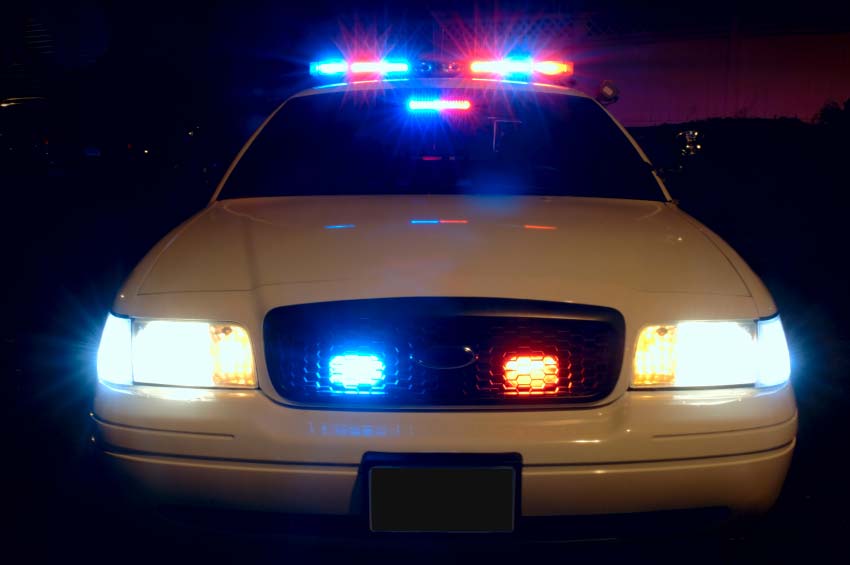 ALBUQUERQUE – The FBI is renewing its request for the public's help in finding Anthonette Cayedito on the 35th anniversary of her disappearance in Gallup when she was 9 years old, according to an FBI news release.
Cayedito, who is of Navajo and Italian descent, was last seen inside her family's residence on April 6, 1986.
"The FBI and our partners have checked out numerous tips as we continue to investigate this disappearance," said acting Special Agent in Charge Eric S. Brown Sr. of the Albuquerque FBI Division. "We are asking anyone who might have information about this case to come forward now and help us find Anthonette."
The FBI is investigating this case with the Gallup Police Department and Navajo Nation Division of Public Safety.
Anyone with information on her whereabouts is asked to call the FBI (24 hours) at 505-889-1300, or go online, tips.fbi.gov.
Deputies seize nearly 100 pounds of meth east of Flagstaff
KAFF News
FLAGSTAFF – Coconino County Sheriff's deputies seized nearly 100 pounds of meth during a traffic stop near Flagstaff last Friday.
Deputies pulled over a vehicle for a traffic violation at around 1:41 p.m. near Cosnino Road east of Flagstaff.
During the stop, the deputy discovered the driver, a 35-year-old Colorado man, was driving with a suspended license.
In the car was a 39-year-old man, also from Colorado, a 27-year-old New Mexico woman and a 17-year-old boy. Both adult passengers were found to have warrants out of Colorado.
During a search of the vehicle, deputies found 97 pounds of meth, seven-and-a-half pounds of heroin, as well as fentanyl pills and cocaine. A stolen gun was also found.
The three adults were booked into the Coconino County Jail on drug and weapon charges, along with the warrants. The incident remains under investigation.
Crownpoint man arrested for sexual abuse
Navajo Times
LOS ANGELES – A Crownpoint man is facing aggravated sexual abuse charges after being arrested by the FBI on March 29.
The arrest of Emerson Pinto, 58, took place about two weeks after he was indicted by a federal grand jury in Albuquerque. He is currently being detained by the U.S, Marshall's Office in Albuquerque. A bail hearing date has not been set.
According to court records, the actions that resulted in two charges of aggravated sexual abuse occurred sometime between Sept. 1, 2009, and Oct. 31, 2009.
The indictment handed down against him said that between those two dates, Pinto attempted and did engage in a sexual act with two females under the age of 12. The actions took place within the New Mexico boundaries of the Navajo Reservation.
Wanted by FBI: Students for teen academy
PHOENIX – The FBI Phoenix division and Phoenix Chapter FBI Citizens Academy Alumni Association invite all interested Arizona high school juniors and seniors to apply to the FBI Phoenix Teen Academy.
Classes will be held virtually every Thursday starting June 17 to July 8 from 2 p.m. to 4 p.m.
The academy provides the opportunity for students to catch a behind-the-scenes look at the FBI. Upon completion of the course, students will have a greater understanding of the FBI's mission and how it serves citizens, the community and nation.
Students can learn how evidence and hazardous material are collected at crime scenes; hear from members of the FBI SWAT team; about hostage crisis negotiation; and meet FBI agents and other FBI personnel.
Any student with an interest in the FBI is encouraged to apply. This program is not exclusive to students interested in criminal justice.
This is a competitive program, and not all applicants will be selected. Student selection for the academy will be based on a quality application and essay. The application, release form and a supporting essay must be received by April 14.
Applications can be emailed to px_outreach@fbi.gov for consideration.
Information: https://www.fbi.gov/contact-us/field-offices/phoenix/community-outreach
---