Expect wetter winter because of El Nino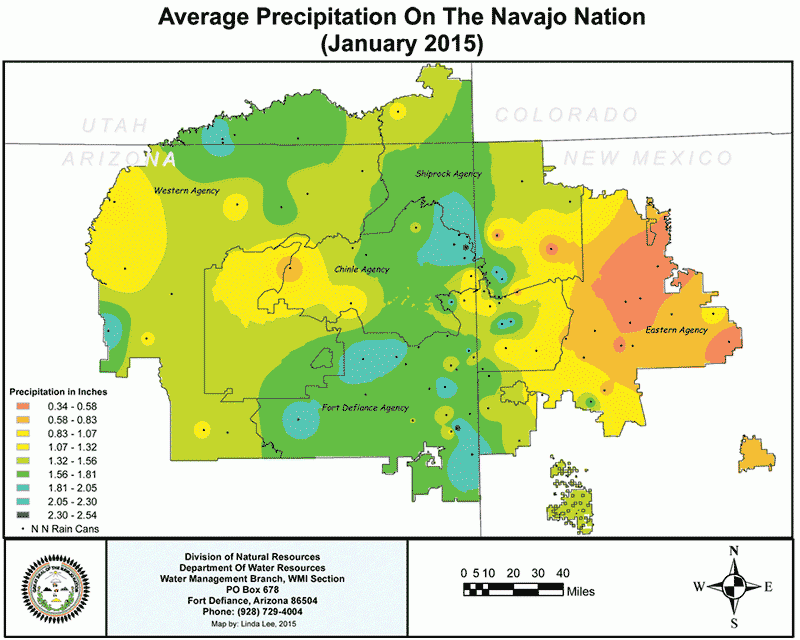 WINDOW ROCK
People who live or travel to the Four Corners region can probably expect a wetter winter than usual.
In fact, it may be significantly wetter which, come January, could mean that the reservation, for the first time in years, will see multiple days when people in the more remote areas may find themselves stranded because of muddy, snowy or icy roads and adverse weather conditions.
That was the word Tuesday from meteorologists who held a web press conference from Flagstaff to tell the media about the possible effects of the current El Nino conditions.
El Nino, which happens every two to seven years, has a decided affect on weather throughout the western states.
Tony Merriman, a warning coordination meteorologist, said that this year's El Nino will bring more precipitation to this area.
He stressed that he couldn't say whether this means more rain or more snow because that would depend on temperatures in the various areas. But, he said, residents of this area can expect to see more of one or the other or more of both over the next six months.
Meteorologists are looking at possibly the strongest El Nino in Arizona since 1997 as rising temperatures in the Pacific Ocean have combined with area weather patterns to bring more precipitation to this area.
Merriman said, however, that this doesn't necessarily mean that weather patterns will be more intense. Instead, what it probably will mean is that this area will see more "events" than usual.
---