Athletes get a chance to help Native communities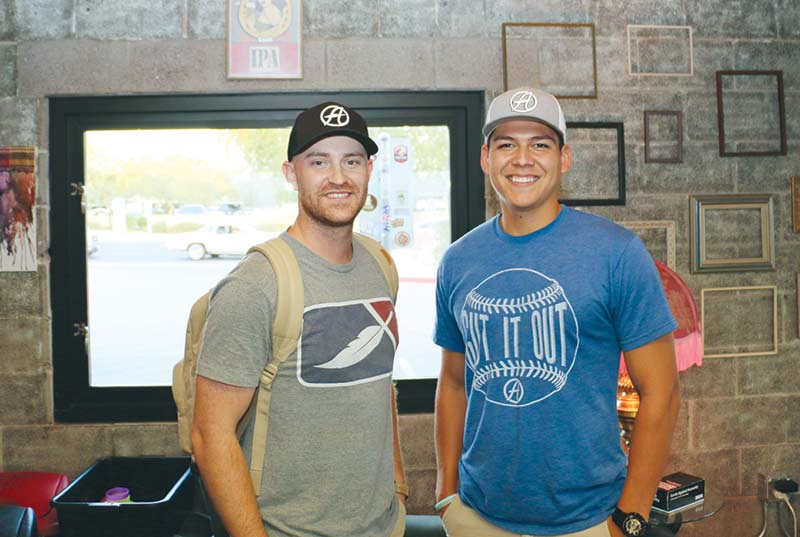 SCOTTSDALE
While on a bus ride about five years ago, Spencer Ellsbury and his friend, and summer traveling baseball teammate, Kyle Mauch talked about their vision to one day make a difference in their communities.
Mauch, now 27, wanted to help athletes make a difference and Ellsbury, now 24, wanted to help his Native American people.
After their summer league ended, they each went off on their own paths but stayed in touch.
Mauch signed to play professional baseball with the San Diego Padres after college but was in an 18-month rehab program, which he went into when he decided he needed to do something more with his life.
"That was kind of the moment that I realized I wanted to so something besides baseball that would actually make a difference. If I were to die tomorrow, would I be happy with what I did in my life? No, cause all I did was play sports. I didn't do anything that helped others," he said. "And so that's where the idea for Athletes Brand came about. I wanted to do something that could help athletes make a difference and use their power of influence in some way."
He learned the ways of entrepreneurship while working with his brother, a successful businessman, but he eventually broke off and started his own company.
As a kid, he was interested in charity work, so he started a company with that concept in mind. He spoke with some professional baseball athletes and found that many had not been involved in charity.
"It wasn't because they didn't want to, it was because they didn't know how to. They thought it was a lot more difficult than it really was," he said.
---