Gallup lockdown extended to Sunday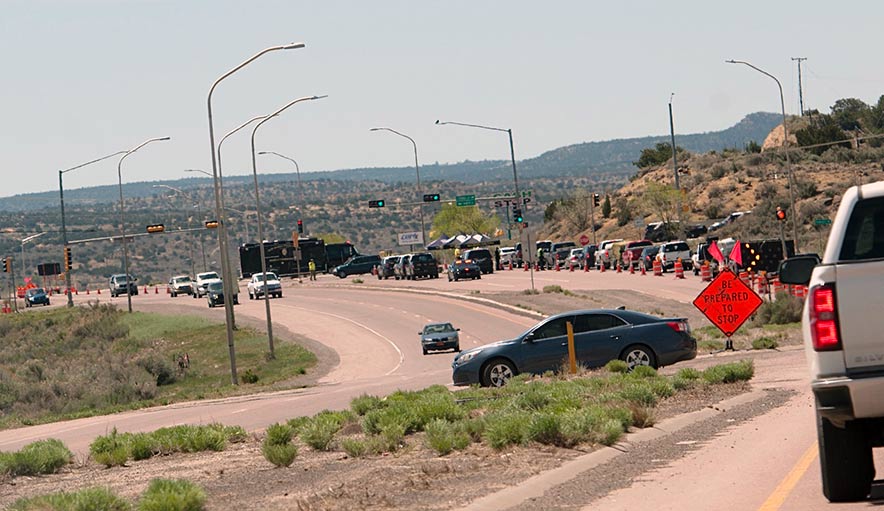 WINDOW ROCK
A third lockdown due to the coronavirus has been granted for the city of Gallup and will remain in place until Sunday, according to police sources.
The lockdown is in its sixth day and has kept non-essential and non-residential people from entering the town.
Newly sworn-in Mayor Louis Bonaguidi asked for the extension last Sunday. The first closure was requested by outgoing mayor Jack McKinney and was supported by President Jonathan Nez.
"We are in this together, Gallup," the city's Facebook page stated on Wednesday. "When the time is right we look forward to welcoming back our neighboring communities."
New Mexico Gov. Michell Lujan Grisham has granted the city's requests as the number of confirmed cases has skyrocketed in the county and city.
Last Thursday, the number of confirmed cases in McKinley County was 1,027 and 19 deaths. As of Thursday morning, those numbers rose to 1,337 cases and 29 deaths, according to the New Mexico Department of Health. To date, 1,073 people have recovered.
NMDOH also identified five care facilities in Gallup that have at least one positive COVID-19 case in residents and/or staff: Bonney Family Home, Little Sisters of the Poor, McKinley Care Center, Red Rocks Care Center and the Sundance Care Home.
The Tohatchi Area Opportunity Services in Tohatchi also had a positive case.
---