Gallup's Ditch Patrols go off road to combat exposure deaths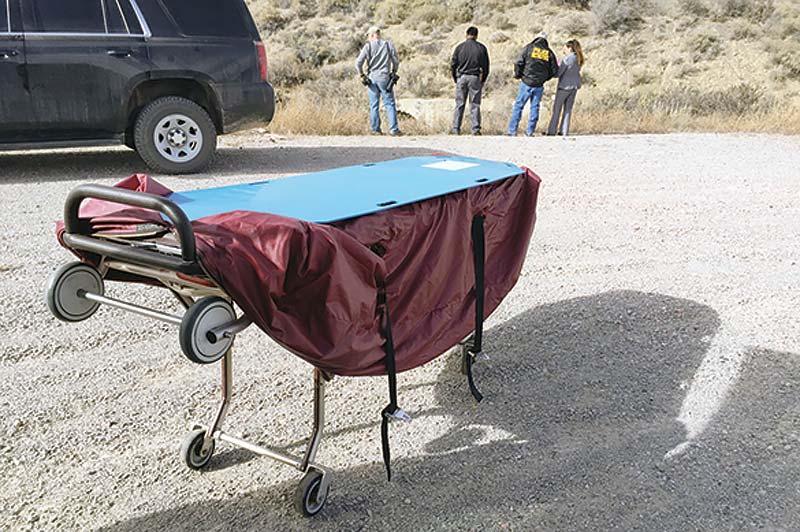 GALLUP
Local police officials Wednesday chipped the body of Anderson Joe Jr., 32, of Manuelito Canyon, out of the ice in a ditch behind a Gallup motel.
Joe was the third death by exposure so far this year for a town that sees way too many exposure deaths. During the last winter season, the city saw 17 exposure deaths.
The program, commonly called the ditch patrol, aims to get to people on the outskirts and rural areas of town before the cold takes these lives.
On the Saturday before police discovered the body, two community service aides radioed in to the sergeant on duty, cruised down Business Route 66 on their way to check out a hotspot for such deaths.
CSA Casey Benally and CSA Miles James of the Gallup Police Department got out of two police vans on Dec. 5, and trained their flashlights in the darkness of the bushes near an Interstate 40 overpass on the west side of Gallup.
"We found a couple out here last time," Benally said.
As the men hiked up toward the overpass their lights stopped on anything that didn't fit in, like a red plastic bag that stood out from the sand and brush.
When they came on an overturned shopping cart, in another part of town, they shined flashlights inside. People in danger of exposure might hide, mistaking the pair for police, Benally said.
"They know that they're being encountered by someone in uniform. The first thing that comes to mind is probably that we're cops," he said.
Both had hats and gloves on as they patrolled from 10:30 p.m. until 7 a.m. the next morning. The temperature dropped to 14 degrees that night. The aides said it was relatively warm compared with other nights
.
---