Jack C. Jackson Sr. passes at 90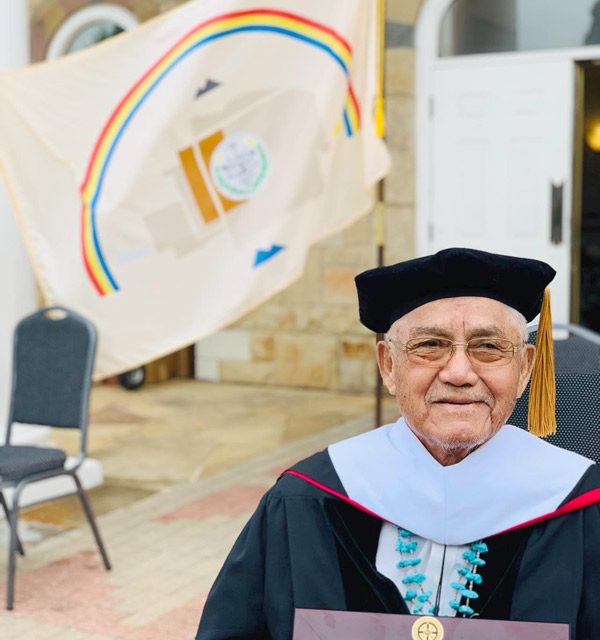 TSÉBIGHÁHOODZÁNÍ
Jack Chee Jackson Sr., who served nearly 20 years in both houses of the Arizona State Legislature, died Sunday morning. He was 90 years old.
Jackson Sr. was Kiyaa'áanii and was born for Áshįįhí. His maternal grandfather is Táchii'nii, and his paternal grandfather is Tódích'íi'nii. He was born in Leupp, Arizona. His family's homestead is in Teesto, Arizona.
Jackson Sr. served from 1985 to 2004, in the state Legislature, alongside his son, former Sen. Jack Jackson Jr. They became the first father and son, respectively, to serve together in the state Legislature.
Jackson Sr. received an honorary doctorate from Bacone College in Muskogee, Oklahoma, in 2019.
"Our father, Dr. Jack C. Jackson Sr. started his journey to the spirit world on Sunday, March 5, 2023," his son, Jackson Jr. wrote in a statement on social media.
Jackson Sr. was married to Eloise Jackson, who passed on in December 2020. Together, the couple had four children.
Jackson Sr.'s family wrote in a statement to the Navajo Times, "Dr. Jack C. Jackson's family honors their patriarch's legacy as a spiritual leader, medicine man, educator, legislator, rodeo cowboy, rancher, athlete and coach, and a fierce defender of preserving and prolonging Diné traditions, culture and language so future Navajo generations will continue to prosper and thrive. He will be greatly missed and is deeply loved."
To read more, pick up Thursday's edition of the Navajo Times.
---