Judge sentences former delegates in slush fund case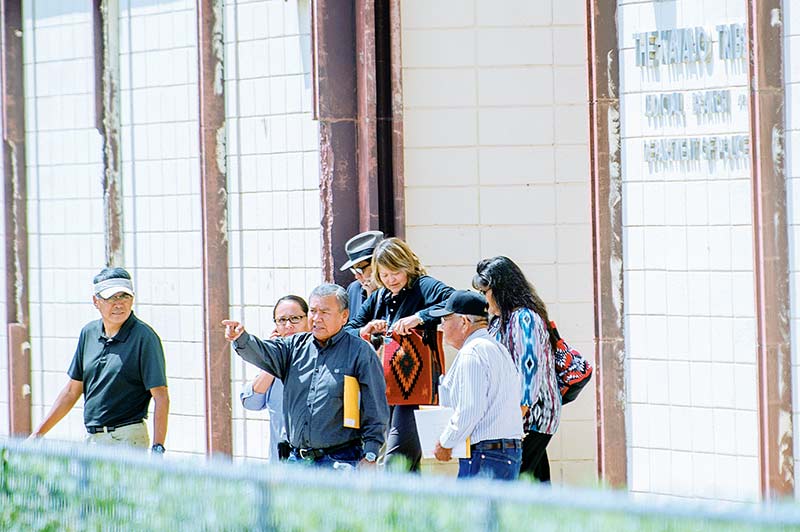 WINDOW ROCK
After more than five years and at the expenditure of hundreds of thousands of dollars, the special prosecutors for the Navajo Nation presented their last slush fund cases to the Window Rock District Court for sentencing on Wednesday.
Before the end of the day, 13 former members of the Navajo Nation Council and two former legislative staff members were scheduled to be sentenced before Window Rock District Court Judge Carol Perry.
All have pleaded guilty to one count of conspiracy or defrauding the tribe and entered into plea agreements with the special prosecutors, admitting to being part of a conspiracy that went on from 2006 through 2010 to acquire money from the tribal discretionary fund for members of their family or, in the case of the staff members, for themselves.
During the morning session when seven cases were heard, Perry, for the most part, followed recommendations made by special prosecutors and/or the tribal probation office but she did, in some cases, tweak these recommendations.
Only one of the first batch of four defendants received a jail sentence but all were required to write letters of apology to their chapters and to their constituents, take a life value course dealing with proper conduct by tribal leaders, and make some sort of restitution for the money they admitted defrauding from the tribe.
Throughout the proceedings, Perry stressed that the tribal officials who were coming before her that day had to be held accountable for their actions and had to apologize for their actions for violating the trust of their constituents.
The first person to come up for sentencing was Ernest Yazzie, who, during his time on the tribal council was charged with conspiring with other delegates to provide more than $150,000 in payments to family members from the fund.
The special prosecutors, however, were only seeking $99,625 in restitution and no jail sentence.
Eric Dahlstrom, one of the special prosecutors, told Perry that Yazzie was one of the first of the tribal council members who were charged to plead guilty and his decision paved the way for others to do the same.
---