Trump drastically shrinks Bear Ears monument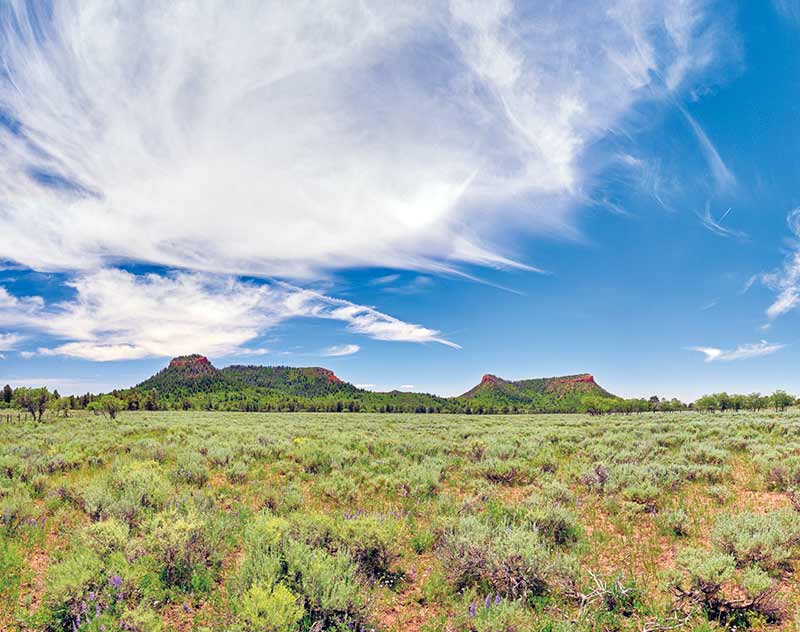 PAGE, Ariz.
President Donald Trump on Monday reduced the size of two national monuments in Utah by some two million acres, marking the largest ever withdrawal of federally protected lands in the U.S.
The size of Bears Ears (Shash Jaa'), established last December by President Barack Obama, was reduced by 85 percent. And Grand Staircase-Escalante, established in September 1996 by President Bill Clinton, was cut to about half its current size.
Surrounded by Utah representatives, including San Juan County Commissioner Rebecca Benally, and a handful of Diné individuals, including Ada Benally (who opposes the monument), Trump signed a proclamation to shrink Bears Ears from 1.35 million acres to 201,876. The remnants were placed into two new monuments: Shash Jaa' at 129,980 acres and Indian Creek at 71,896 acres.
Trump also signed a second proclamation to shrink Grand Staircase-Escalante from 1.9 million acres to 1,003,863. The remnants were placed into three new monuments: Grand Staircase at 209,993 acres, Kaiparowits at 551,034, and Escalante Canyons at 242,836. As is customary, the president used two pens to sign the proclamations, then distributed the pens (and other pens) among the people who surrounded him. Rebecca Benally received one. The signings took place at an invitation-only ceremony in the rotunda at the Utah State Capitol in Salt Lake City.
"Past administrations have severely abused the purpose, spirit, and intent of a century-old law known as the Antiquities Act," Trump said. "This law requires that only the smallest necessary area be set aside for special protection as national monuments. "Unfortunately," he continued, "previous administrations have ignored the standard and used the law to lock up hundreds of millions of acres of land and water under strict government control."
Trump's move comes as his administration pushes for fewer restrictions and more development on public lands.
---