Tribes, host of groups, file suit against Trump's action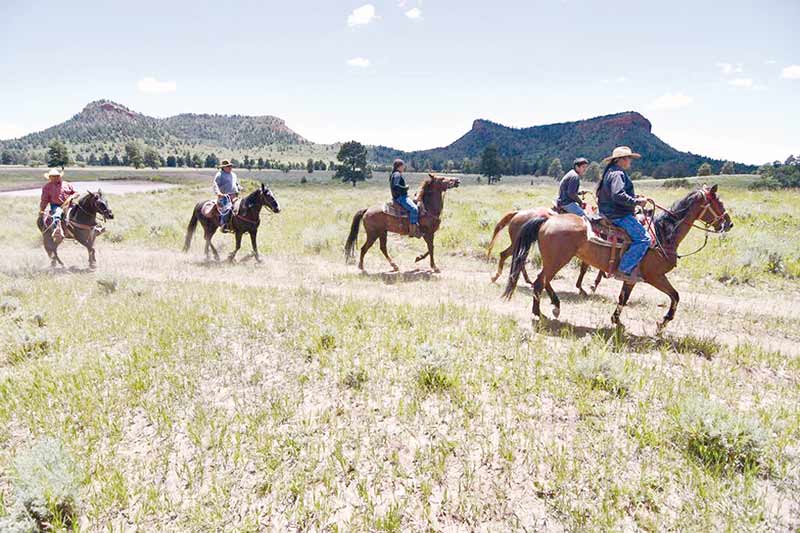 PAGE, Ariz.
Hours after President Donald Trump signed orders that significantly reduced the size of Utah's Bears Ears and Grand Staircase-Escalante national monuments, five tribes and 10 conservation and environmental groups filed lawsuits in federal court, alleging the president's order exceeds his authority under the U.S. Constitution and the Antiquities Act.
The Hopi, Navajo, Ute Indian, Ute Mountain Ute, and Zuni nations filed a complaint against the Trump administration, – including U.S. Department of the Interior Secretary Ryan Zinke and the director of the Bureau of Land Management, Brian Steed – on Monday in U.S. District Court for the District of Columbia.
"The representatives of Utah have taken it upon themselves to declare war upon us … Native American tribes," said Shaun Chapoose, a member of the Ute Indian Tribe Business Committee. "We're willing to accept it. And we'll use every tool available and we will prevail. "And if they think we're not prepared to protect it, they're kidding themselves," he said later.
The Antiquities Act of 1906 gives presidents broad discretion to protect "historic landmarks … and other objects of historic or scientific interest," without any input from U.S. Congress. And there is no language in the law that grants presidents the power to revoke or reduce them. "There is nothing in the Antiquities Act that authorizes the president to modify a national monument once its designated," explained Ethel Branch, attorney general for the Navajo Nation. "What it does authorize is broad discretion to the president who acts to protect brands establishing national monuments under the Antiquities Act."
Branch went on to say that when President Obama established Bears Ears National Monument in December 2016, he selected the land that was confined to the smallest area compatible with the proper care and management of the optics to be protected. "There is no room for a … president to come in and second-guess that authority. That steps into the role of Congress," Branch said, "and that is not authorized by our (U.S. Constitution) or by the Antiquities Act."
---