Tsingine family hurt but not deterred in quest for justice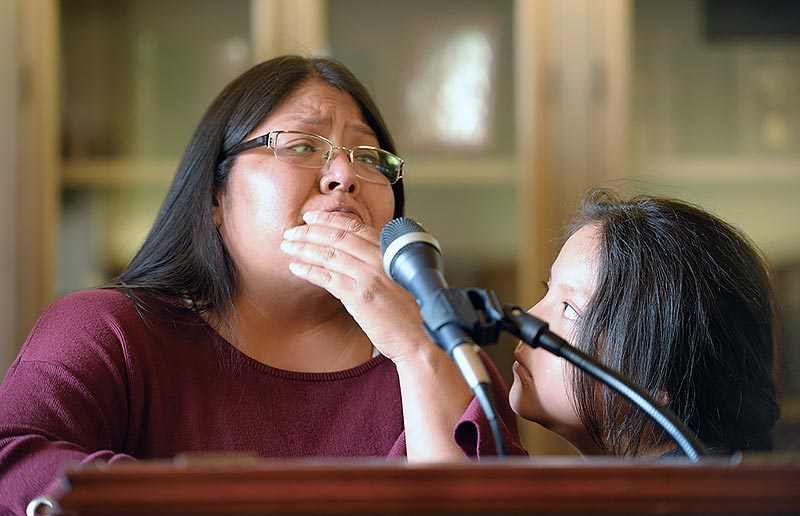 ALBUQUERQUE
The blow was expected.
On Oct. 19, during an inquiry into the fatal shooting of Loreal Tsingine, Leonard Gorman, director of the Navajo Nation Human Rights Commission, read a letter from the U.S. Department of Justice's Civil Rights Division that said their investigation did not produce any findings that Winslow Police Officer Austin Shipley violated the 27-year-old's civil rights.
"We understand that you may be disappointed that we cannot prosecute this matter … But we assure you that the Civil Rights Division devoted many hours and significant resources to conducting a complete, thorough, and independent prosecutorial review of this incident," the letter read.
Floranda Dempsey, Tsingine's aunt, said the family had hoped the federal investigation would have found in her niece's favor.
"We didn't want to hear it but we knew that what he was saying kind of made sense because everything is based on a white man's rules, regulations, policies, and laws," Dempsey said.
Tsingine was gunned down by Shipley, who was responding to a shoplifting call, on March 27, 2016, in Winslow. Shipley's body cam showed the officer exiting his vehicle and confronting her about a block west of the Circle K store she was alleged to have stolen from.
A scuffle began between them, which resulted in Tsingine being thrown to the ground. She stood up with what appeared to be scissors in her hands (identified during the panel discussion as forceps).
In the video, Shipley is seen backing away and producing his police-issued firearm and aiming it at her.
---