Making history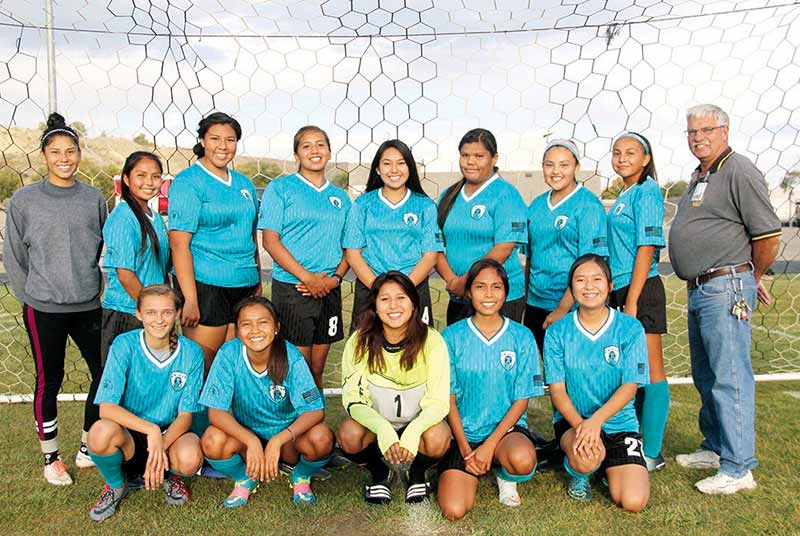 Prep overcomes odds to win title
FARMINGTON
At the start of the season, almost every odd was against the Navajo Preparatory School girls' soccer team.
They lost their entire back line, their keeper, and were working with a young, new set of girls mixed in with a couple of veterans.
Navajo Preparatory School head coach Stacy Irwin said he wasn't sure what would happen.
"We lost our back line, lost our keeper, and then we had to kind of juggle three people in and out to see what combination worked," he said. "I was hopeful. We finally saw it develop about halfway through the season."
The Lady Eagles developed into a whole team again, one that did not only win, but earned their first District 1- A/4A title since the program started about seven years ago.
The Lady Eagles had defeated archrivals Rehoboth Christian early in the regular district season and simply needed at least a tie to clinch the title as they had the better record. They tied 1-1 with Rehoboth and went into two overtimes. Navajo Prep finished the regular season 6-10-2 overall and 3-0-1 in district.
Irwin said it was the best way they could have won after their long, somewhat disappointing history with Rehoboth.
"It's really good. For seven years it's been (Rehoboth winning) 1-0, 2-0; we've always been on the short end of the stick. This year we finally got to where we got the win in the first game and we just fought hard," he said. "The two overtimes we should have been able to put it away, but we came out with a tie, to me is still a victory."
---