Police find loaded gun in suitcase worker was carrying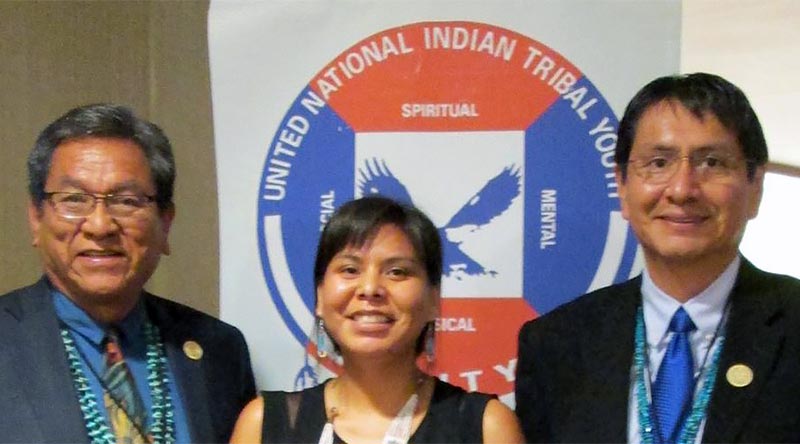 WINDOW ROCK
On July 28, Kimberly Barber, 34, a member of the Navajo Nation and employee of the Navajo Nation Washington Office, was arrested and charged for unlawful possession of a weapon, a misdemeanor, according to an official statement from the U.S. Capitol Police.
However, Barber's lawyer, Charles Galbraith, said she was charged with failure to register a firearm, also a misdemeanor, which was confirmed by court records.
According to a statement by the Capitol Police, Barber entered "the northeast door of the Cannon House Office Building with two suitcases" in Washington, D.C.
When police screened the suitcases, they "discovered a loaded handgun in one of the suitcases."
Barber was then placed under arrest.
According to the Washington Post, a Navajo Nation officer, who is part of the security detail for Navajo Nation Vice President Jonathan Nez, had forgotten his two suitcases in his hotel room.
Nez was in Washington, D.C., visiting Rep. Tom O'Halleran, R-Ariz.
Barber was told by a supervisor to bring the officer his suitcases — one of them containing a loaded handgun he had left in his suitcase. Barber said she had no knowledge it was there.
"(Barber) was simply responding to a supervisor and had absolutely no knowledge of the contents of the two bags she was bringing to the Capitol complex," Galbraith said. "Likewise her supervisor had no knowledge a gun was in one of the bags."
Mihio Manus, communication director for the president's office, said he would not release the name of the officer allegedly involved. Manus also said he had been "briefed on the situation" but couldn't make a comment.
Galbraith said Barber "was released the same day she was cited. She was charged by citation. She wasn't indicted."
Barber was arraigned on Aug. 2 where she pleaded not guilty to the misdemeanor charge. Her next court date is Sept. 11 at 10 a.m. for a status hearing in the D.C. Superior Courts.
Jackson Brossy, executive director of the Navajo Nation Washington Office, in a text message said, "… the bottom line is I take the issue very seriously and when all the facts are all out I am confident justice will be served and innocent people will be exonerated."
Brossy could not comment any further.
"Our lawyers advised I not comment as there are two ongoing investigations on the issue," Brossy said.
Barber has been working for the NNWO since 2014 as an administrative service officer. In an official statement, Galbraith said, "Ms. Barber has been a dedicated employee of the Navajo Nation Washington Office."
Galbraith said Barber and the Navajo Nation "will continue to fully cooperate with the Capitol Police and the District of Columbia to ensure this unfortunate incident comes to a quick and just conclusion."
Barber's clans are Red Running Into The Water, born for Gray Streak Ends. She is from Breadsprings, New Mexico, and is a graduate of Arizona State University.
The NNWO pulled Barber's bio and photo – which earlier was posted – from their website.
---