Diné to challenge Muñoz for N.M. senate seat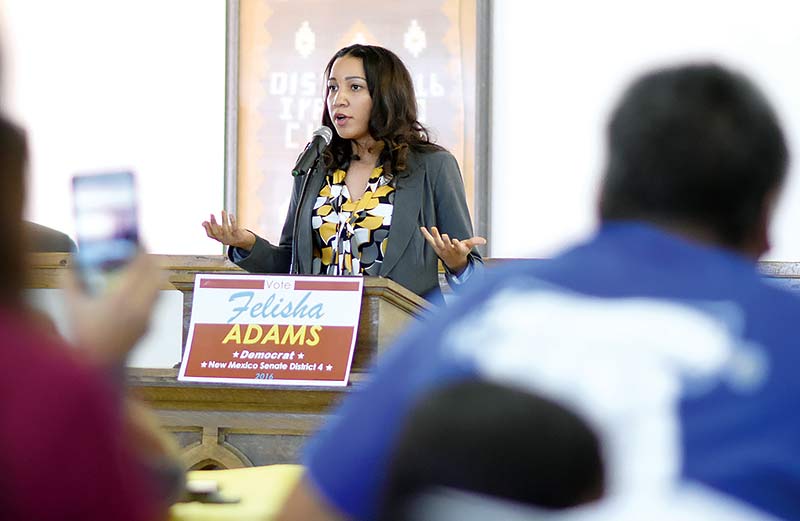 IYANBITO, N.M.
Felisha Adams freely admits she has a disorder, but she doesn't see it as a hindrance to her political ambitions. If anything, she says, having "questioning disorder" might bring some light to some murky problems.
Adams, who Tuesday announced her intention to run for the Democratic nomination for Sen. George Muñoz' (D-Dist. 4) state senate seat, said she was surprised when she returned to the reservation a year ago to find "many people still suffering from the same issues I saw as a child."
"We're not hamsters," Adams told the audience of about 20 who assembled at the Iyanbito chapter house to meet the 29-year-old candidate, who is Tábaahá born for African-American. "We shouldn't be running around in circles."
Adams' grandfather, former state representative Albert Shirley, said he and other community members talked Adams into running because of the enthusiasm she has brought to the chapter since she moved back home from San Diego, where she was a Nammy-awarded hip-hop artist and businesswoman.
---